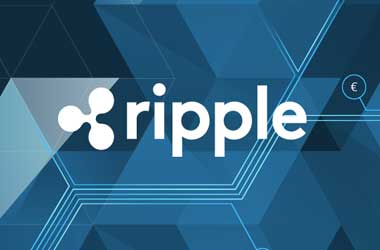 The research team of Ripple (XRP), provider of blockchain technology based real-time gross settlement system, has presented two research papers for peer review. Furthermore, the San Francisco-based company announced that five more financial institutions have joined RippleNet.
Brad Chase and Ethan MacBrough of Ripple have presented the following research papers for peer review.
• Cobalt: BFT Governance in Open Networks – a novel atomic broadcast algorithm that works in networks with non-uniform trust and no global agreement on participants, and is probabilistically guaranteed to make forward progress even in the presence of maximal faults and arbitrary asynchrony.
• Analysis of the XRP Ledger Consensus Protocol – a previously developed consensus protocol powering the XRP Ledger. It is a low-latency Byzantine agreement protocol, capable of reaching consensus without full agreement on which nodes are members of the network.
Ripple also announced that two banks and three remittance providers have joined the RippleNetwork to facilitate payments into and out of emerging global markets.
Latest banks which have joined RippleNet
• Itaú Unibanco (Brazil)
• IndusInd (India)
Remittance providers
• InstaReM (Singapore)
• Beetech (Brazil)
• Zip Remit (Canada)
InstaReM, which processes over 500,000 transactions per year, is focused on connecting businesses and individuals from Australia, Canada, Hong Kong, Singapore, and India to over 60 countries worldwide – many of those are developing countries in Southeast Asia.
Recently, Ripple reported that it has entered into an agreement with Lianlian, the fourth-largest payment processor of China. Emerging markets are home to 85% of the global population and nearly 90% of people under 30 reside within those markets. Given the demographics, these countries are some of the world's largest remittance markets. In 2017 alone:
• India, where IndusInd is located, saw a total $65 billion move into the country.
• China, where both Zip Remit and Beetech have an interest in connecting into, saw $61 billion move into the
country.
• Brazil, where both Itaú Unibanco and Beetech are located, saw over $600 million settle into banks and money transfer services from the United States.
Prajit Nanu, co-founder and CEO of InstaReM. said
"We are pleased to partner with Ripple. Now, RippleNet members will be able to process a large number of payouts in Southeast Asian countries through InstaReM's secure rails."
Patrick Griffin, head of business development at Ripple, believes that blockchain solutions can provide a much more significant impact to the customers of financial institutions in emerging markets.
Griffin said
"The payments problem is a global problem, but its negative impact disproportionally affects emerging markets. Whether it's a teacher in the U.S. sending money home to his family in Brazil or a small business owner in India trying to move money to open up a second store in another country, it's imperative that we connect the world's financial institutions into a payments system that works for their customers, not against them."