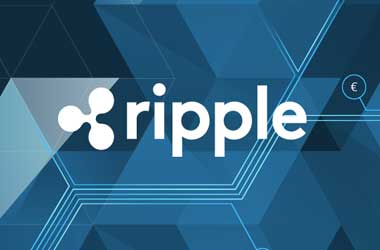 LianLian International of China has entered into a partnership with RippleNet to facilitate real-time cross border e-commerce payments between the US, Europe, and China. LianLian will use xCurrent platform ofRipple to process global payments sent to the Chinese e-commerce market from other RippleNet member banks across the three continents.
LianLian International: With around 150 million users, the Hong Kong-licensed LianLian International is the fourth largest non-banking third party payment processor in China. The company was founded in 2003 and is known by the name Lianlian Yintong Electronic Payment Co., Ltd. The company now processes payments in 19 currencies and has established firm business relationship with all the domestic banks in China. It is also one of the top mobile payment companies in China. LianLian processes billions worth payments between merchants and consumers of international retail giants such as eBay, Amazon, and Ali Express.
Commenting on the partnership, Emi Yoshikawa, director of joint venture partnerships at Ripple, said,
"Cross-border payments related to China's e-commerce market reached $1.07 trillion in 2017. There is a huge opportunity to make these payments quicker and more cost-efficient. With RippleNet, LianLian International will now be able to give merchants and consumers quicker, more cost-efficient payments into China, which they weren't able to before. We also look forward to connecting other RippleNet members to LianLian."
While sharing the optimism about the partnership, Arthur Zhu, Chairman of the Board, LianLian International, said
"LianLian International is a leader in the payout experience both into and out of China, as evidenced by the large number of our merchants and partners. With RippleNet, we will further enhance that experience and increase our market share by offering customers instant, block chain-powered payments across the 19 currencies that we currently support. We look forward to working with Ripple to power payment flows between China and RippleNet members in new markets."
Ripple's growing network: Ripple has seen a phenomenal success in the recent past. Around Christmas last year, SBI Ripple Asia announced that they have partnered with three major credit card providers in Japan to improve user experience, solve a variety of issues, and increase efficiency through Ripple's block chain technology. The participating credit card companies are JCB, Sumitomo Mitsui Card, and Credit Saison.
In early January, MoneyGram (NASDAQ: MGI) signed an agreement with Ripple to test the latter's network. By January end, IDT Corporation, a publicly traded New Jersey-based telecommunications provider, and MercuryFX, which offers discounted currency exchange rates, signed an agreement to start using Ripple's xRapid platform. Last week end, Spanish banking group Santander announced that it would soon start offering mobile payments using Ripple's xCurrent platform. On Sunday, the National Bank of Abu Dhabi announced that it will use use Ripple's block chain solution to send real-time cross-border payments to its customers.
The only concern of some crypto investors is that Ripple is not as decentralized as other networks and is under the control of Ripple, a San Francisco-based company. However, to ward off concerns, the company has placed more than 55 billion Ripple (XRP) coins in escrow and guaranteed to sell only 1 billion XRP for its projects, every month, if necessary.