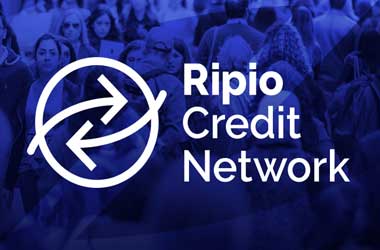 Peer-to-peer lending platform RCN (Ripio Credit Network) announced that it is entering into a partnership with Decentraland (MANA), a block chain based virtual reality platform which allows users to acquire virtual land to create and monetize their content. According to the agreement, RCN will integrate its credit protocol with the Decentraland platform. That will enable users to receive loans against the assets (content, land or businesses) created in the 3D world.
RCN expects the creation of "virtual loans network" to begin in Q2 2018. Users will be able to explore and interact with Decentraland's 3D virtual world. Further, parcels of virtual land can be purchased and immutable record of ownership can be created on the Ethereum network. Notably, Decentraland's unique VR platform has admirable support among crypto currency enthusiasts, real estate developers, and gamers.
Ripio Credit Network
To address the recent congestion in the Ethereum network, caused due to Cryptokitties game, the RCN project team has made improvements in the transaction process, which includes a change in the gas price setting model used by the platform. Previously, all actions taken by a lender used to fail, when some of his lending transactions remain pending. Following the changes, RCN expects an improvement in performance, an increase in transaction speed, and a reduced withdrawal and collection fail rates.
Speaking about the partnership, Decentraland project lead, Ariel Meilich stated
"We're really excited to work with the RCN team. Their project is one the most interesting ventures made on crypto and I believe that, once combined with ours, it will bring great value and open some really cool opportunities to the Decentraland ecosystem."
The token of the Ripio Credit Network (RCN) and Decentraland (MANA) currently trades at $0.24 and $0.09, respectively.