China published the official cryptocurrency ranking list earlier today. The list was prepared after a thorough assessment of public blockchain networks. To everyone's surprise, Bitcoin (BTC) was listed in the 13th position along with Verge (XVG), which faced a 51% attack a month before. Ethereum, as many expected, topped the list of cryptocurrencies.
The list was prepared by the CCID (Qingdao) Blockchain Research Institute, jointly with the CCID ThinkTank, a subsidiary of the China Electronics and Information Industry Development Institute, and the China Software Testing Center. The listing was done after a careful study of technology, application, and innovation.
The controversial Bitcoin Cash (BCH), which claims to be the actual Bitcoin fulfilling Satoshi Nakamoto's vision, was given only 25th position in the list. Steem, Lisk, NEO, and Komodo occupied the four places next to Ethereum. Ark and Hcash, which rarely hit the headlines, were given 22nd and 27th position, respectively. NEM (XEM), the cryptocurrency, which was stolen during the Coincheck hacking incident took the last place. VEN, Waltonchain, Tron, and EOS were notable absentees in the list.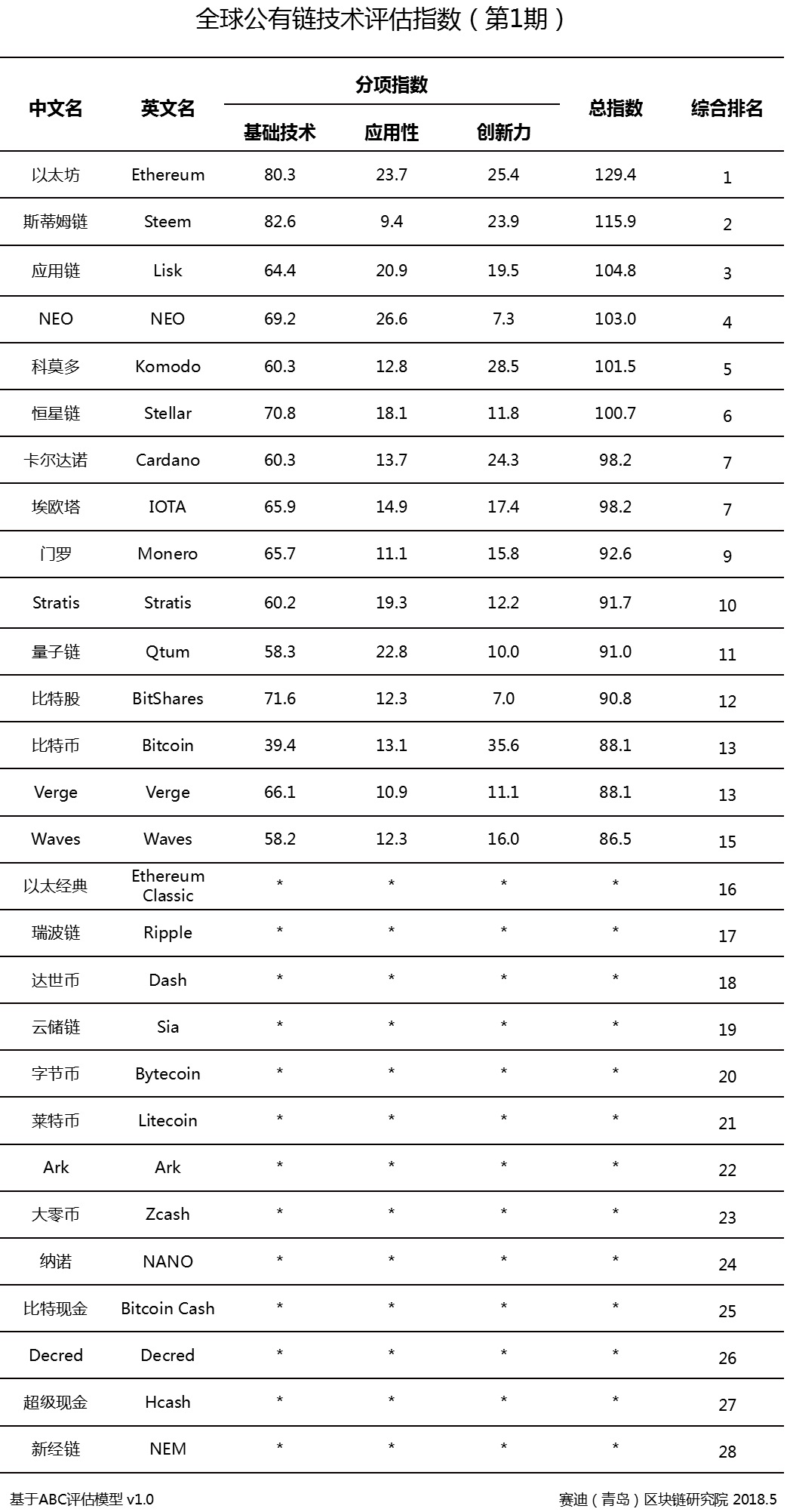 It can be remembered that international rating agency Weiss started providing cryptocurrency ratings back in January. However, the ratings became a subject of criticism soon. The supporters of Tron, EOS, and other cryptos may criticize the listing. Both Tron and EOS are yet to migrate to their own mainnet. We assume this may be a reason for not including them in the list.