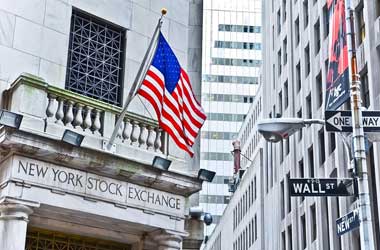 The New York Stock Exchange has filed an application with the United States Securities and Exchange Commission, seeking approval to launch five different Bitcoin ETFs offering 'bull and bear' futures contract on the Arca stock exchange. According to Business Insider, the application was filed in the first week of January 2018.
The NYSE has plans to launch three 'Bull Funds' and two 'Bear Funds'. The Bull Funds are categorized as 1.25X, 1.5X and 2X, offering 100%, 150% and 200% returns on the given contract.
The filing with the SEC reveals that the funds will not be locked up any longer than a day. Investors may lose in the same multipliers mentioned above, should the price move against the contracts.
The NYSE filing describes the investment objective of the leveraged Bull Funds as follows:
"the 1.25X Bull Fund, 1.5X Bull Fund and 2X Bull Fund seeks daily leveraged investment results (before fees and expenses) that correlate positively to either 125 percent, 150 percent or 200 percent the daily return of the target benchmark."
"Conversely, its value on a given day (before fees and expenses) should lose approximately 1.25 times, 1.5 times or 2 times, as applicable, as much on a percentage basis as the level of the target benchmark when the benchmark declines."
Similarly, the 'Bear Funds' provide an opportunity to leverage against a decline in Bitcoin's value. The two Bear Funds offered are 1X and 2X, offering 100% and 200% gains, should the day turn out to be successful. As it can be understood, investors would lose 1X or 2X of their investment, should the market moves against the contract.
The benchmark value of the EFTs will be calculated based on the traded price of Bitcoin futures listed on the CME and CBOE exchanges.
The NYSE filing says
"The target benchmark's value will be calculated as the last sale price published by the CME or the CBOE or any other US exchange that subsequently trades Bitcoin futures contracts on or before 11 a.m. E.T."
The filing indicates the level of interest among Wall Street investors in Bitcoin.