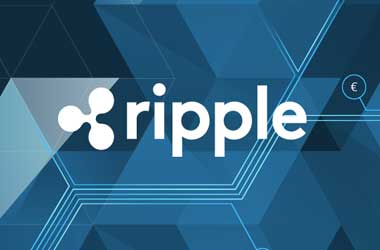 MoneyGram International Inc (NASDAQ: MGI) announced that it has entered into a partnership with Ripple, a block chain technology based real-time gross settlement system, currency exchange and remittance network. MoneyGram will test the Ripple's payment network xRapid to move funds faster and cheaper.
Ripple claims that it takes just 2-3 seconds to complete a fund transfer. If that is the case, then it would be a blessing to MoneyGram, which is facing a severe competition from Western Union and other low-cost internet-based transfer services like TransferWise.
Ripple's CEO Brad Garlinghouse described the agreement as a strategic one, and said it would prove XRP's ability to reduce costs for money transfers between friends and relatives.
Garlinghouse said
"The inefficiencies of global payments don't just affect banks, they also affect institutions like MoneyGram."
However, skeptics do question the need to use the XRP crypto currency to carry out the transactions. Garlinghouse has clarified that the use of Ripple coin will obviate the need for money exchanges to use nostro / vostro accounts. That will free up the idle capital of banks and other financial institutions involved in the money transfer business.
Notably, IBM has also formed a partnership with a consortium of banks in the South Pacific to test a similar facility through a crypto currency named Stellar, an open-source protocol founded in 2014 by Jed McCaleb (who was also involved in the creation of Ripple).
MoneyGram's CEO Alex Holmes said
"Every day blockchain technology is changing the norm and encouraging innovation. Ripple is at the forefront of blockchain technology and we look forward to piloting xRapid. We're hopeful it will increase efficiency and improve services to MoneyGram's customers."
Following the news, Ripple coin rallied from a low of $1.51 to a high of $2.20.