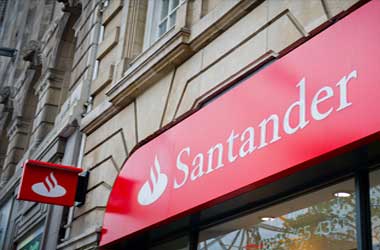 Spanish banking giant Santander Group is working on a mobile app that will facilitate cross border payments within a minute. The bank's spokesperson confirmed that the project will be using Ripple's xCurrent platform. Ripple has been successful in striking a series of partnerships with large financial institutions in the recent past. Earlier in January, MoneyGram, IDT corporation, and MercuryFX entered into an agreement with Ripple to test xRapid platform. Ripple's platform enables cross border transfer in a matter of a few seconds, while saving as much as 60% cost, compared to traditional methods of bank transfer.
Santander Group had been working on the project for the past 18 months. According to Finextra, the employees of Santander were busy integrating Apple Pay for payments between £14 and $14,000. The 2017 earnings presentation indicates that the company aims to roll out the facility in Spain, UK, Brazil and Poland in the first-quarter of 2018.
The app will enable cross border payments within one minute. Users of the mobile app will be provided with a digital wallet and a personal finance manager to assist in peer-to-peer payments.
The spokesperson of Santander said
"we plan to launch this in the next few months, and we can confirm on the record that we plan to use xCurrent in the project."
Notably Ripple's xCurrent product does not use XRP, the native currency of the Ripple platform. Brad Garlinghouse, chief executive of Ripple tweeted that the app will be released in the first quarter.