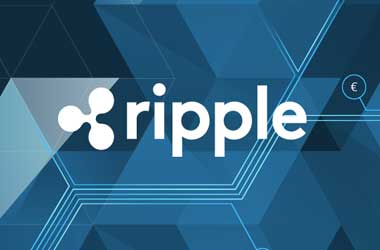 Ripple token (XRP) has got one more real-world user. Following the second largest global payment provider MoneyGram's decision to test Ripple's payment network, IDT Corporation and MercuryFX have signed an agreement to start using Ripple's xRapid platform, which allows institutions to save on the cost of accessing and providing liquidity to their clients. IDT, a publicly traded New Jersey-based telecommunications provider, and MercuryFX, which offers discounted currency exchange rates, handle hundreds of millions of transactions worldwide per year.
The xRapid platform of Ripple is not only faster and cheaper than traditional forms of payment transfer, but also allows central banks to free up capital that is tied up in nostro and vostro accounts. The Ripple token (XRP) serves as the medium of exchange in the xRapid platform. The global remittance market is estimated to be $596 billion in 2017.
Apart from MoneyGram, Ripple has also signed a deal with Mexican bank Cuallix. Earlier in November, Ripple entered into an agreement with credit card issuer American Express. Ripple's payment network is also being tested by a consortium of over 100 banks and more are expected to join in the future.
MercuryFX CEO and founder Alastair Constance said
"Ripple, XRP and fiat currency fit hand in glove. What we're doing together is realizing one of the best use cases for frictionless transactions, which is international settlement. xRapid allows us to drive down the cost of currency exchange and global settlement, making our customers more competitive and saving them tens of millions of dollars each year. Digital assets promise fast transaction speeds but XRP is far faster than all of them, including bitcoin. Cutting settlement times from hours and days to just three seconds or less will remove billions of dollars in unnecessary intermediary fees."
Senior vice president of IDT's consumer payments business, Alfredo O'Hagan said
"Our BOSS Revolution international money transfer business routinely utilizes digital assets to generate liquidity in fiat currencies for our disbursement agents as part of our transaction settlement process. We're excited to pilot Ripple's xRapid solution for on-demand liquidity. We expect that xRapid will enable us to settle more transactions in real-time and at a lower cost."
Ripple coin fell below $1, after hitting a high of about $3.80 in the first-week of January. The coin is currently trading at about $1.25.