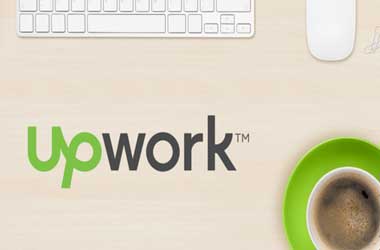 The recent quarterly skills index from Upwork, a global freelancing website, indicates that blockchain is the fastest growing skill in the United States during Q2 2018.
Per the second-quarter Upwork Skills Index, blockchain secured this position by defeating over 5,000 other skills listed on one of the most popular freelancing platforms in the world.
Furthermore, Go, an open source programming language created by Google in 2009, also appeared on the top 20 list. Go can be used to create blockchain applications.
The rising demand for programmers with knowledge of 'Go' underscores the increasing significance of distributed ledger technology.
Upwork
Consecutive quarter
For the first time, in 1Q18, blockchain achieved this remarkable feat in the world's largest economy. Beginning 2017, blockchain-related skills have recorded quadruple-digit growth.
Upwork issued the following statement regarding the rise in demand for blockchain technology skills.
Its year-over-year growth has exceeded 2,000 percent for the past four quarters, and it experienced more than 3,500 percent year-over-year growth in Q2.
A quick look at the current blockchain-related jobs posted on Upwork indicates that software developers in various languages and frameworks such as Solidity (a programming language created to write Ethereum smart contracts) and Node.js are in high demand.
Programmers with exceptional knowledge in C++ (the language used in coding Bitcoin core) are also in high demand. Other non-technical jobs related to blockchain technology include Telegram community managers and white paper writers.
Upwork is bullish
The Upwork Skills Index reaffirms the rapid growth of blockchain sector. A recent report from accounting firm KPMG reflected a rising interest of investors in blockchain startups. The report specifically points the United States as having an active blockchain sector.
KPMG report stated
Blockchain continued to draw a significant amount of attention from investors in Q1 and Q2'18, although investments typically focused on more experienced companies and consortia looking to obtain additional rounds of funding rather than on new market entrants … The US was particularly active on the blockchain front, with total investment in the first half of the year already exceeding the total seen in 2017.
According to a survey conducted by IHS Markit, global blockchain business value is expected to grow from $2.50 billion last year to $2 trillion in 2030.