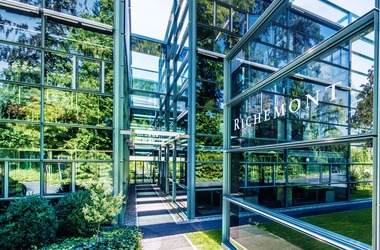 Luxury goods always wish to provide their customers with the best possible shopping experience as their customers are always ready to pay the high price.
Therefore, it is not a wonder when a luxury goods company like Richemont, which owns well-known brands like Cartier, Vacheron Constantin, Piaget, Alfred Dunhill and Montblanc is looking at blockchain to achieve higher supply chain transparency.
Using blockchain technology, Richmont hopes to take supply chain transparency to next level. Furthermore, the brand is expected to become popular with the use of blockchain technology.
Commenting on the use of supply chain technology, Jin Keyu, a board member of Richemont, said
As Cartier's parent company, we [Richemont] have recently decided to start utilizing blockchain to trace the origin of diamonds, rocks and gold back to the mines or recycling factories. For all the watches we sell, we also hope to (use blockchain) to track their sources to validate their authenticity.
As building a blockchain network requires a lot of work and involves risks such as bugs in the code, time delays, availability of experienced developers, etc., Richemont has decided to use Arianee Blockchain, which is specialized in offering a blockchain platform for luxury brands to monitor the movement of components used in their final product. Keyu is also planning to work as an advisor for Ultrain, a China-based blockchain startup.
Arianee
Inspired by cryptocurrency sector, Chronoswiss, a Swiss watchmaking company, released a limited edition of crypto-themed watches.