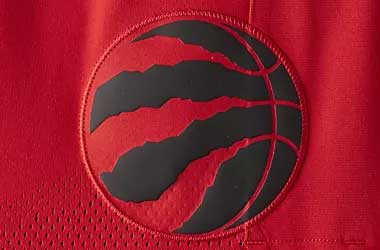 The Toronto Raptors and the Philadelphia 76ers were tied 2 games apiece in the Eastern Conference playoffs and both teams were keen on winning Game 5 on Tuesday night.
NBA playoff history has shown that the team who wins Game 5 in the 7 match series is usually the team that goes on to win the playoffs.
The Raptors put on a great show in Game 5 and outclassed the 76ers in both offense and defense to win convincingly 125-89.
The margin of victory was a clear indication at just how well the Raptors played and how the 76ers failed to rise to the occasion.
Raptors Look To Close Out Series In Game 6
The Raptors will want to put on another clinical performance on Thursday night when they play Game 6. The 76ers will be under pressure as they know it is a must win game for them in order to keep the series alive, whereas the Raptors will want to win the series and get a much needed rest by not having to play Game 7 which is scheduled for May 11.
The 76ers found it difficult to keep the Raptors from scoring as Kawhi Leonard and Pascal Siakam led from the front. Leonard finished the night with 21 points, 4 assists and 11 rebounds while Siakam finished with 25 points, 3 assists and 8 rebounds. They received good support from Kyle Lowry who scored 19 points and Danny Green who scored 17 points.
ESPN
76ers Must Work On Being More Aggressive
If the 76ers are going to win Game 6, they got to work on being more aggressive in their offensive play. The Raptors did a great job defending in Game 5 and putting pressure on Joel Embid and Tobias Harris. The 76ers will also have to work on their three point shooting and getting in better conversions.
76ers Head Coach Brett Brown will be feeling the pressure and it will be up to him and his support staff to come up with a better plan for Game 6. The 76ers need Joel Embid to be at his best and need better contributions from the rest of the players.
Game 6 will most likely be decided by how well the Raptors can defend and how well the 76ers are able to attack and play under pressure!