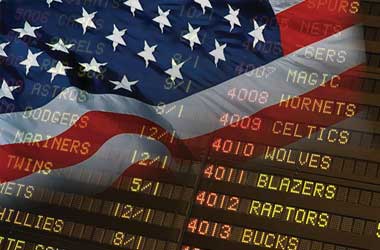 With legal sports betting on the horizon in the United States, there is one figure that the sports betting market is very interested in and that is the amount of revenue the industry is expected to generate.
There are reports that as of now close to $150 billion is being spent by Americans on sports betting – with the majority of this being spent on illegal sports betting websites.
However this figure is the amount wagered and not the revenue generated – which is what states will be looking at when they try to make an estimate on the amount of sports betting tax they can expect.
Sports Betting: Potential Numbers
Nevada which is currently the only state with legal sports betting infrastructure gives us a glimpse into what one can expect. The state receives 5% of the total sports betting revenue generated in a year and based on its recent numbers, Nevada generated around $258.6 million in sports betting tax revenue for 2017, which meant around $5 billion in bets was made during the previous financial year.
The growth and revenue of the sports betting market in the U.S. will depend on which states will proceed with rolling out sports betting. There are already 20 states that have made moves in that direction. The three states that have been taking the biggest steps are Pennsylvania, New Jersey and New York.
An analyst with Deutsche Bank Securities in New York has predicted that by 2023, there will be 13 states active in legal sports betting. The potential combined revenue could reach $4 billion and this comes from all forms of sports betting, both online and land based.
SAmerica: Betting Big On Sports Betting
Eilers & Krejcik Gaming is a research group which focuses on gambling. They have provided a more optimistic predication and state that as many as 32 states should approve sports betting by 2023. The predicted sports betting revenue would reach $6 billion and claim that if all 50 states joined in, it would generate a combined $15.8 billion in sports betting revenue.
The Supreme Court ruling that allowed legal sports betting would have a lot of far-ranging effects and create a lot of opportunities for businesses that are not directly related to gambling. Oxford Economics estimates that $26.6 billion in total can be generated if the non-gambling effects are also taken into account.