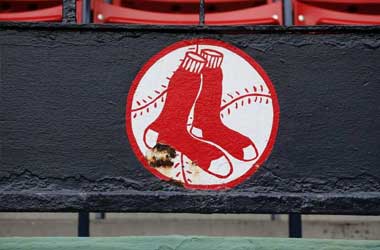 Major League Baseball (MLB) was supposed to kick-start its new season this week but fans knew that wasn't going to happen with COVID-19 shutting down the global sports industry. What fans got instead was MLB Commissioner Rob Manfred confirming that the investigation into the Red Sox cheating allegations is now concluded.
Don't hold your breath waiting for those findings though! The commissioner stated that he would reveal the findings of the investigation once baseball season resumes.
Manfred is targeting an MLB return in May, stating that the league has yet to determine a fixed date due to ongoing deliberations regarding how they plan on dealing with the ongoing COVID-19 pandemic.
Nevertheless, Manfred is confident that MLB will return as soon as it is safe to do so, although he admitted that the MLB schedule will likely not be able to handle a regular 162-game season.
MLB spring training was cancelled as other major sports leagues suspended their seasons due to COVID-19—spring training is expected to resume first before the regular season.
Compounding the delays wrought by the pandemic is the ongoing negotiations between the MLB and its players' union regarding a new collective bargaining agreement, in preparation for the current agreement set to end on December 2021.
Baseball has so far avoided COVID-19 infections. As of the time of this writing, three minor leaguers have tested positive for the virus, one from the Red Sox, and two from the Yankees.
The Red Sox probe has also been put on the back burner due to wave of delays brought by COVID-19. Manfred acknowledged that he has not found the time to report on the league's findings despite the investigation reportedly concluded.
Astros' Cheating Scandal Fallout Continues
The Red Sox stand accused of electronically stealing signs on the way to winning the 2018 World Series. They were probed after a whistleblower account into the Houston Astros' own electronic sign stealing scandal during their World Series run in 2017 and some parts of the 2018 season.
The Astros have since been fined $5 million and had a number of draft picks removed. The organization also released its manager and general manager after MLB suspended them for not preventing their team's cheating.
The Red Sox are unlikely to face as severe a penalty. No whistleblower or video footage of their cheating has emerged, which were present in the Astros' case. They have denied all wrongdoing.
GiraffeNeckMarc
Alex Cora, brought on as a manager for the Red Sox in 2018, has already been released after being implicated in the Astros' scandal as their bench coach. Cora is likely to receive a suspension soon.