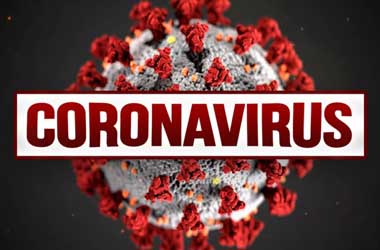 The COVID-19 epidemic, earlier referred to as the coronavirus has officially reached America with at least a dozen cases already being documented, with at least one resulting in death.
Experts believe that it is a question of when, and not if when it comes to the spreading of COVID-19. This may result in extreme measures being taken soon to prevent its spread. One of these measures could result in the banning of large public events.
Major sports events are some of the largest public gatherings in the U.S. Tens of thousands of fans are slated to attend NBA, NHL, MLS, XFL and MLB games in the coming days.
According to infectious disease expert Bill Schaeffner, from the Vanderbilt University Medical Center, such events feature people in close enough proximity that viruses can spread easily over the course of just one game. Schaeffner stated that those at highest risk for exposure are fans.
CTV News
Players who play in full stadiums are unlikely to be exposed to COVID-19 as the virus is usually transmitted within 3-6 feet. Leagues may direct players to avoid all contact with fans, as some European football teams have done.
Sporting events across the globe have already taken measures to quell the ongoing spread of COVID-19. Italy has delayed a number of premiere football games, including the Serie A blockbuster match between Inter Milan and Juventus. Qualifiers for the Olympics have been postponed or relocated, even cancelled. Baseball games in Japan and football matches in Europe have been held in empty stadiums. Many fear that the upcoming Olympics will be affected as well.
Schaeffner expects that, with the documented entry of COVID-19 into the U.S., many sports leagues will question whether staging major sporting events will be worth the potential health hazards they might bring.
U.S. Leagues Take a Wait and See Approach
The NCAA's banner event March Madness is set to begin in two weeks. Amidst calls to protect student athletes and publicize their current safety plans, the NCAA has stated that it is still making preparation for the tournament but promised that they will work closely with health centers and the Center for Disease Control and Prevention to ensure the safety of everyone involved. The NBA has indicated that they will take a similar 'wait and see' approach.
The Seattle Sounders and the Portland Timbers are scheduled to host games in the following week; COVID-19 cases have been reported in Washington and Oregon. The MLS has formed a task force to deal with COVID-19.