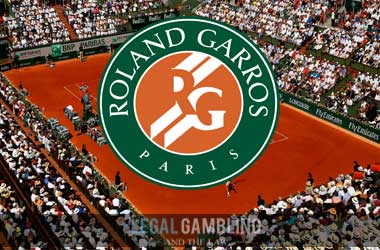 The French Open usually takes place in May each year but the organizers decided to shift the tournament to September due to the global COVID-19 pandemic.
The organizers received a lot of criticism as many felt they should have cancelled the tournament and not put the players at risk.
The French Open started on Sep 21 and will run till Oct 11 as players look to compete at Roland-Garros and win what will effectively be the last Grand Slam tournament in 2020.
The tournament is once again in the spotlight after news reports claimed that French authorities have opened a match fixing probe.
The authorities have confirmed that the match in question is one that took place early on in the tournament between US player Madison Brengle and her Russian partner Yana Sizikova who took on Romanians Patricia Maria Tig and Andreea Mitu. The Romanian players ended up winning the match 7-6, 6-4.
Reuters
The authorities have not targeted any one player in this match but have named all four in what is being termed as passive and active corruption in sport and fraud in an organized group. Based on the nature of the charges, one will have to assume that two or more players are mixed up in the alleged match fixing claims.
Match fixing does not always have to do with the final result of the match. It can involve different facets in the game which include foot faults, losing and winning points, first fault and second fault errors and more. This play by play match fixing option is possible because multiple sports betting sites offer live betting or in-play betting on the French Open.
Tennis Integrity Unit Keeping A Close Watch
As of now, there is no indication as to whether the match fixing charges were raised by French Authorities or were first flagged by the Tennis Integrity Unit (TIU) which is a division of the International Tennis Federation (ITF).
There have been a lot of match fixing claims in the sport of tennis in recent years. Most of these match fixing claims have been directed at tournaments that are not part of the WTA or ATP. This is the first time that a grand slam event has come under the scanner.
The TIU keeps a close watch on hundreds of betting sites and monitors them carefully for any unusual or spike in betting activity and then traces it back to the game in question. We will have to wait and see what the authorities unearth in this alleged match fixing scam at Roland-Garros.