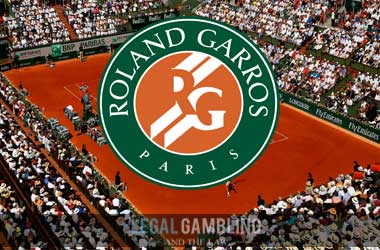 The 2020 French Open is slated to begin on Sunday at Roland Garros Stadium in Paris, where we will see some of the best men's and women's tennis players compete in the 124th edition of the competition and the last Grand Slam event of the year.
The French Open will mark the third Grand Slam of the year, succeeding US Open, which concluded just two weeks ago on Sept. 7. The main singles draw for the 2020 French Open will include 16 qualifiers for men and 12 for women out of 128 players in each draw.
Rafael Nadal is the defending men's champion after he won his 12th French Open last year. Ashleigh Barty was the defending champion in women's singles but decided not to attend the event due to COVID-19 concerns.
As has been the case with other tennis tournaments, the French Open was not immune to the changes brought by the COVID-19 pandemic since it was rescheduled from its usual slot in May to late September. The rescheduling also ushered some important changes in the conditions players will play in.
Best Online Sports Betting Sites To Bet On Roland Garros 2020
The biggest change – and arguably the most important one – is the temperature, which is expected to be approximately 5°C (41°F) cooler than usual. This means the ball won't bounce off the surface as much as it usually does in the summer heat, effectively giving players who prefer hard court a slight edge.
Earlier last week, it was announced that the three main courts would have a maximum of 5,000 spectators, reducing the number from 11,500 as initially planned at the start of September due to the rise of COVID-19 cases in France. Following the safety and health guidance, all players and team members will be tested upon arrival in Paris and will be subject to a second test 72 hours later.
The organizers have reportedly found two cases of COVID-19 amongst players, and three have confirmed to be in contact with a coach who has also tested positive. The organizers refrained from unveiling the names, but Damir Dzumhur took upon himself to announce he is one of the players who was extracted from the competition.
Besides Dzumhur's absence, the French Open will not feature a few high-profile names, including Roger Federer and Naomi Osaka, who withdrew due to injuries. Also missing will be Barty and Wang Qiang, who decided not to travel to Paris due to safety concerns.
Nevertheless, the French Open will still feature an incredibly stacked field of players bound to produce matches that won't leave any tennis fan indifferent.
Odds have been provided by Bwin and are accurate as of Sept. 22.
Mens Prediction
Favourite: Rafael Nadal (2.00 / -100)
Rafael Nadal opted out of the US Open in a bid to focus on his preparations on his favorite Grand Slam – the French Open – where he hopes he can add a 13th title to his trophy cabinet. Nadal made a return to the court in Rome, and, even though the Spaniard looked fairly solid in the opening rounds, he showcased in his match with Diego Schwartzman that the cooler conditions of autumn weather could be a problem.
On a more positive note, the best-of-five format will surely benefit Nadal since it could help him get rid of some ring rust. While Novak Djokovic remains his biggest rival, there is a high possibility Nadal can make it to the final.
Second Favourite: Novak Djokovic (3.50 / +250)
The Serbian tennis superstar looked set to win the US Open but ended up exiting the tournament in fairly controversial fashion. During the fourth round, Djokovic defaulted the match against Pablo Carreño Busta after the Serb hit a line judge with the ball, which marked the first time in history a top-seeded player has been disqualified from a Grand Slam singles tournament.
Even though his mistake cost Djokovic a chance to catch up to Federer's record of 20 majors, that does not take away from the fact that Djokovic is entering the French Open as the most in-form and the strongest player in the field. It wouldn't be too shocking to see him pocket his second French Open and the first since 2016.
Longshot: Denis Shapovalov (101.00 / +10000)
Out of all the underdogs in the field, we find Denis Shapovalov the most interesting player. The 21-year-old Canadian tennis player made it to the semifinals in Rome. If his performances in Italy are to go by, there is no arguing Shapovalov could impress in Paris.
The youngster has made some serious noise throughout the past year. In most part, that is due to his changed play style from aggressive and high variance to a more calm and patient style of play, which has earned him a fair amount of success.
Additionally, Shapovalov has proven to be fairly efficient on clay since it gives him plenty of opportunities to use his strong backhand while also improving his forehand timing. There are justifiable doubts about whether Shapovalov can overcome Nadal or Djokovic, but we would not be surprised if he makes a deep run.
Womens Prediction
Favourite: Simona Halep (3.75 / +275)
Like Nadal, Simona Halep decided to skip the US Open and instead focused on preparing herself for her favorite tournament. After a short break, Halep returned to play in Rome, where she made it to the grand finals but had to admit defeat to Karolína Plíšková.
Even though there are definitely better clay players than Halep, the cooler conditions could benefit her against big ball-strikers. The lower bounce could potentially make it easier for her to retrieve balls. Consequently, the odds offered on the 2018 French Open champion are a bit shorter but still worth a bet.
Second Favourite: Garbine Muguruza (10.00/+900)
Garbine Muguruza looked exceptionally good in Rome. While she did not make it all the way, the 26-year-old Spaniard defeated the likes of Coco Gauff, Victoria Azarenka and Johanna Konta, which is nothing to sneeze at.
Muguruza is one of the players who are nearly unbeatable when in form, and when she finds her stride, Muguruza emerges as one of the most dangerous players on tour. What's more, Muguruza's record in Paris is very consistent, seeing how she reached the top eight in four out of the last six outings – including a title in 2016.
Longshot: Marketa Vondrousova (26.00/+2500)
It may be somewhat weird to see Marketa Vondrousova as a longshot pick considering she made it to the finals of the 2019 French Open. Nevertheless, considering the changed conditions in which the tournament will be played, the high odds might be justifiable.
Despite her finals appearance last year, the 21-year-old Czech tennis player has done little to nothing to build on her success and flew under the radar for most of the last year. Still, we can't discredit her quarterfinals appearance in Rome, which suggests Vondrousova has found her form just at the right time to make another deep run in Paris.
Our Predictions
Looking at the men's field, the betting odds offered on Djokovic are very appealing. Even though he has not won in France since 2016, Djokovic did not fail to impress in the following years, reaching the quarterfinals in 2017 and 2018, and also managing a semifinals appearance last year when he lost to Dominic Thiem in five sets.
The only reason why we are not siding with Nadal is due to the seeding, which could see Nadal vs. Thiem semifinal showdown. While Nadal will likely be the favorite to win the bout, Thiem (4.00/+300) can get the better of the Spaniard.
On the women's side, we like our chances with Halep. She is the main favorite to win her second French Open, and there are not many players who could stop her. There are still some concerns with how well she can perform on clay, but since we can expect better conditions for her playstyle, Halep is worth a bet at 4.25.