French Open Betting – Legal Tennis betting sites and Sports Books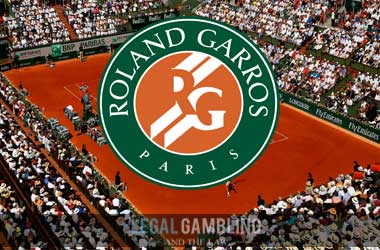 Several high-tech tools and many methods are used by professional tennis players to maximise overall performances. It is the one sport where athletes that desire to improve their performance have measurable metrics to work from.
Tennis technology has changed considerably over the past years, predominantly in the materials used such as graphene and wood, the most recent development includes digital sensors that track player's shots. The latest development is still in its early stages, although there are numerous new products for tennis players to choose. The tennis sensors are attached to the butt of the rackets or built into the grip, and players get information such as the speed of their shot during practising, although the new technology would not mean much during matches.
While new technological advancements are great news for tennis players the French Open also referred to as the Roland-Garros, offers tennis enthusiasts a fantastic range of championship events to wager on. The French Open is a premier event played on an outdoor clay court and one of the four Grand Slam championships that take place annually. The remaining three Grand Slam tennis events include the US Open, Wimbledon, and the Australian Open. Known as the most demanding events when it comes to physically demanding tennis tournaments it is also one of the most favoured by spectators. During the year the ATP World Tour will also include tournaments which take place on clay courts including the Madrid Open.
The clay court played on during the French Open has characteristics that produce higher ball bounce when compared to hard courts or grass courts, and it also slows down the ball. Many believe that outdoor clay surfaces have a disadvantage for big servers and makes it more challenging for players to dominate.
List of Sports Betting sites accepting players from the USA:

A great example of the disadvantages of a clay court is the winner of fourteen Grand Slam titles, Pete Sampras, who has never claimed a French Open Championship, his biggest achievement yet was in 1996, when he reached the semi-finals. Several players have won numerous Grand Slam titles but failed to claim the French Open title, which includes Venus Williams, Virginia Wade, John McEnroe, Stefan Edberg, Jimmy Connors, Boris Becker and Frank Sedgman. Players that have enjoyed great success in the French Open are Serena Williams, Chris Evert, Ivan Lendl, Steffi Graf and Rafael Nadal. Players who have managed to win both Wimbledon where matches take place on grass and the French Open, includes Rod Laver, Maria Sharapova, Roger Federer, Martina Navratilova and Andre Agassi.
Plans to build a stadium with a roof cover were on and off from 2004 up to 2008, and numerous proposals have been considered to move or expand the French Open to a venue outside the city limits of Paris, although in 2011 it was confirmed that the tournament would continue to take place at Roland-Garros. The French Open consists of male and female singles, male and female doubles and mixed doubles, the prize money for the winners of the singles are €1,800,000, the doubles winner's prize money is €450,000 and in the mixed singles €114,000.
I aim to not only provide tennis information but also to give you several legal sportsbooks to choose from, with the popularity of tennis it is the one sports event you have plenty of wagering taking place every day of the year. I answer some of the most generally asked questions, guide you through several aids to give you an advance when it comes to making betting decisions and also confirms why tennis is by far the greatest betting option for sports enthusiasts.
If you are familiar with the betting options, game rules and would like to enjoy the best tennis odds at a legal sportsbook well worth your trust and loyalty, my list of highly recommended sites might be just what you need:
Popular Tennis Events
The reason why tennis is so massively adored is that it can be played at all ages, millions enjoy watching the energetic matches and all four Grand Slams showcase the best players in the world.

US Open
The United States Open Championship is one of the major yearly tennis events that keeps spectators on the edge of their seats for two weeks starting in late August, it is scheduled to place Labor Day in the centre of the two weeks. The main event consists of five championships which include women's doubles, mixed doubled, men's doubles, men's and women's singles while additional tournaments part of the US Open also includes senior tournaments, junior tournaments, and wheelchair tournaments.
The United States Open Championship was founded in 1881 and takes place at the USTA Billie Jean King National Tennis Centre in New York. The tournament has seen a few changes in court surfaces and participants played on grass first until 1974, followed by competing on a clay surface until 1977, it then changed to the hard-outdoor surface on which it is still played today.

Wimbledon
Wimbledon is probably the most known tennis tournament of the four Grand Slams and is followed by everyone not only tennis enthusiasts when it starts in July due to great media coverage. It is known for introducing the public to some of the greatest tennis stars and features five events, all five major events are part of the yearly championship and include ladies' and gentlemen's doubles, gentlemen's and ladies' singles and then the mixed doubles.
The championship was founded in 1877 and have ever since been played on an outdoor grass surface of which only the type of grass sown has changed to make the surface more durable at the All England Lawn Tennis and Croquet Club in the United Kingdom.

Australian Open
Just like the other three major Grand Slam tennis events, including the French Open, US Open, and Wimbledon, the Australian Open is an annual event that takes place in January. The Australian Open started in 1905 and takes place across two weeks in Melbourne, at the Melbourne Park where it is hosted since 1972 in Australia.
Currently, the championship is played on a hard, outdoor court surface, although it started out being played on grass courts until 1987 when it changed to outdoor hard courts. The Australian Open is one of the most popular when it comes to attendance and have managed to exceed even the attendance at the US Open, in 2017 the mixed doubles, doubles and singles events drew a spectator total of 728,763.
Types of Tennis Bets
As there are many great tennis events taking place throughout the year, there are multiple ways one can bet on the sport. I discuss some of the more popular wagers, offer a number of tips and urge readers to register with legal sports betting sites to ensure tennis betting remain fun and profitable, for this reason, I also include some of the most popular legal betting sites which I highly recommend:
The most preferred and used betting options is match betting, set betting, first set winner, proposition bets, and total sets over/under to name only a few.
Match Betting
Is the most straightforward betting type and it involves picking the player that will win the tennis match, although several things need to be taken into consideration, which includes how the wager is settled should a retirement take place. Most of the legal Sportbetting sites settle in favour of the player that remains, while another void all wagers.
Set Betting
Set betting is one of the most favoured by passionate tennis enthusiasts although it could still be a brave move since it involves forecasting the exact scores, although the odds are high and winning means significant profits. This type of wager is a great option for punters who like a challenge, lots of excitement and should be avoided for anyone wishing to enjoy a relaxing weekend.
First Set Winner
The first set winner bet is now available at most sports betting sites and offer players a much quicker result, the wager takes place on the first set and removes the wait until the entire match is completed to enjoy winning results. In most cases, the underdog is favoured in this type of betting option depending on the statistics of both players.
Total Game Betting
Total game betting is a wagering type that suits punters who have done their homework, studied the player's statistics, fitness levels, injuries and previous achievements. The wager takes place on the outcome of the entire match and in some cases, it is also possible to predict the duration of a match.
Proposition Bets
Proposition bets is a favourite, and several bookmakers offer a variety of different wager options when it comes to major tennis championships or tournaments. Punters can wager for example on which player would make more double faults, and with sufficient background information on both players, it might be a great betting opportunity to take advantage off.
Total Games Over/Under
This works the same as bets on over/under sets although punters can also bet on games. It is just as uncomplicated as the two-way, and for example, if you bet on over 30.5 games in the upcoming match and there are 31 games, then the bet win and in the case, that only 30 games take place the wager loses.
Tennis Betting Strategies and Tips
By using multiple strategies differently, it can benefit the outcome of every wager. Anyone new at tennis would be far better off by familiarizing themselves with player histories, match histories, how players perform on different surfaces, fitness levels, and if any of the players had recently changed or signed a sponsorship deal with a different racket company.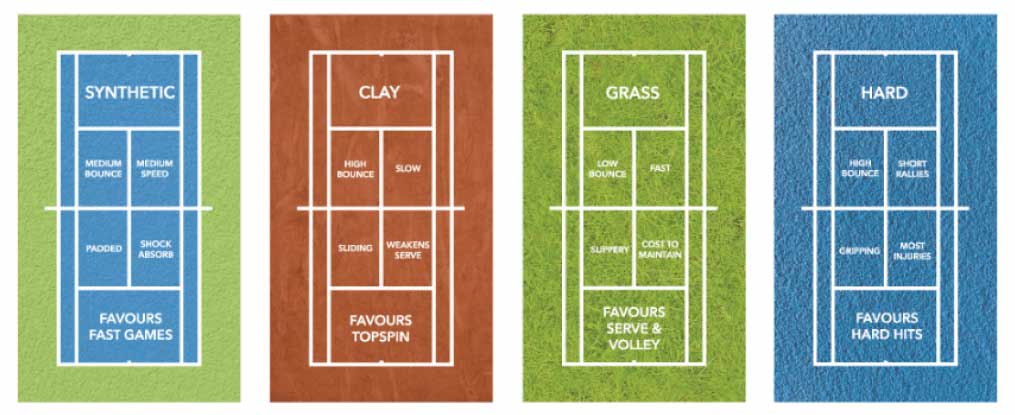 Get Acquainted with the Top Players
Set winner wagers is a great way to bet on major events for punters who know the background of the players; it is quite important to know the players play style, which counts in this wager since it is based on how players perform at the start. It is one of the bets where the less popular of the two players could excel should the favourite be known for starting much slower and working his way to a strong performance during the rest of the match.
Match Odds
Odds comparing is always advised, and it never hurts to compare the odds offered by different bookies, but it is also advised to take into consideration what is offered in the case of player retirement.
In-play betting
In-play betting is the most exciting of the entire betting event and almost all sports betting sites now offer in-play betting, which allows punters to place bets after the match started, during the match and up to the very few last minutes of the game.
Legality of Tennis Betting
When it comes to sports wagering it is important to register with a legal Sportsbetting site, a few factors need to be considered in selecting the best bookmaker, starting with the licensing and regulating gambling authority, security used, hours assistance is available, currencies accepted and payment methods.
Handicap Betting
To even out the wagering in the case where one tennis player is a lot stronger than his opponent bookmakers place a handicap to means the player that is stronger starts on a minus and the other player on a plus. The handicaps are used in some cases on both the sets and the game and are favoured by gamblers who are more experienced to enjoy great profit returns.
Conclusion
Betting on the French Open not only provides a unique challenge to astute bettors, but also offers an excellent opportunity to make a decent profit thanks to a wide variety of betting markets. To truly become a success bettor in the French Open, one should first locate an online sport betting site with a superior range of betting markets and competitive odds, allowing you to transform your knowledge and betting skills into long-term profits.
French Open Tennis

FAQ Section
Who is the current men's singles champion in the French Open?
Who is the women's singles champion currently?
Who won most men's singles at the French Open?
Why I Would Advise Tennis Betting