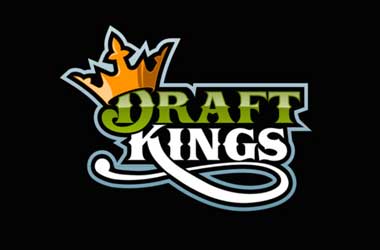 DraftKings made a bold decision on April 24 to go public in the midst of the corona virus pandemic. The move has worked well for DraftKings as the firm has gone on a dizzying tear in terms of stock price, which doubled in price recently from $20 to $40.
DraftKings has been marketed to investors in ways that paints the company as more of a tech company than an ordinary, albeit extremely successful, sportsbook.
DraftKings, which began eight years ago in a spare room owned by its co-founder Paul Lieberman, is currently one of the hottest properties on the NASDAQ Global Select Market, with billions of dollars in value on the line.
The valuation of any company on the stock market depends a great deal on subjective factors, which can sometimes result in vast gaps between different analysts. Compounding this exercise in the case of DraftKings is the young age of the US sports betting market which is just under three years old.
CNBC Television
DraftKing's trading price on June 22 peaked above $42 per share, which would peg the market capitalization of the firm at roughly $13 billion. This valuation is way above what was suggested in December, when DraftKings made a deal with SBTech and Diamond Eagle Acquisition Corp. that set DraftKing's value at $3.3 billion—a number some thought back then was overly optimistic.
DraftKings Rapidly Closing In On FanDuel
The current valuation of DraftKings dwarfs the total market capitalization of a slew of big-ticket names. It surpasses the capitalization of Macy's Inc., The Madison Square Garden Company and Under Armour combined.
In the first quarter of 2020, DraftKings has made tremendous strides in the legal betting market across multiple states despite the impossible predicaments posed by the COVID-19 pandemic on the sports world. In New Jersey, DraftKings got 32% of the legal sports betting action, behind only FanDuel, which captured 44%.
DraftKings is banking on a boom on online sports betting in the coming months and years to erase doubts on the firm's massive current valuation.
Estimates from Bank of America Global Research state that the global market sports betting market could be as much as $9 billion by 2025. This figure could go as high as $15.1 billion by 2030, assuming that the states of Florida, California, and Texas legalize sports betting, and New York allows legal sports bets to be made online.