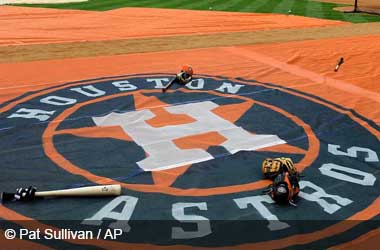 The Houston Astros responded as gracefully as they could as an organisation to the justifiably heavy penalties imposed upon the team by Major League Baseball (MLB). The Astros have long had a reputation for disregarding public opinions about their operations but their list of infractions have been one too many for them to keep getting away with it.
For instance, the team actively sought out Roberto Osuna in trades despite a league suspension for domestic violence.
They kept the controversial Osuna on their roster despite firing assistant general manager Brandon Taubman and suspending first baseman Yuli Gurriel for lesser infractions of sexist taunting and racist gestures, respectively.
The latest black eye the Astros dealt to the sport is the recently confirmed team-wide effort to cheat during the 2017 MLB World Series. The Astros went on to win the championship in 2017. According to reports, the Astros crossed the line by engaging in sign stealing—which is legal in the MLB but they did it through the use of electronics, which is explicitly banned.
CBS Sports
The MLB decided to take action against the Astros and announced sanctions on the team which included heavy financial penalties and a 12 month suspension being handed out to Jeff Luhnow — the team's general manager and manager A.J. Hinch. The Astros wasted no time in firing both men as they will now have to look for new candidates to fill these positions.
The Astros will have to cough up $5 million in fines and will be barred from the first two rounds of the draft in the next two seasons. By firing their two employees instead of waiting out the suspensions, the Astros organisation indicated that they will be taking steps to rehabilitate their public image of winning at all costs.
One person involved in the scandal who has yet to be punished is the Astros' 2017 bench coach Alex Cora is now the manager of the Boston Red Sox, who won the MLB championship in 2018. Jeff Passan's reports named Cora as one of the key enablers of the Astros's cheating; the Red Sox's championship run has also received scrutiny for the same allegations.
No Point Handing Over MLB Championship
While the sanctions levied by the MLB on the Astros have been heavy, some observers have complained that an appropriate punishment would be getting them to vacate their 2017 World Series title. There is no indication that the MLB will do such a thing as this would not erase what the Astros have done.
Instead, the MLB will hit the team where it hurts: by vastly reducing their payroll and draft prospects in the near future, the Astros will likely not contend for a title anytime soon—warning other franchises that the same fate may befall them if they choose to bend MLB rules.