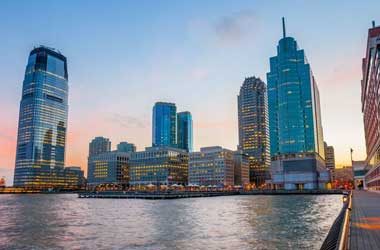 The wait is finally over as Phil Murphy, New Jersey's governor just signed legislation (Assembly Bill 4111)that will allow the state's casino and racetrack industry to offer sports betting for a large variety of professional and collegiate sports. The only requirement is that the bettors should be over 21.
Now that sports betting has been signed into existence, the state's many gambling venues, which include the seven main casinos in Atlantic City and the Monmouth Park Racetrack will be able to start offering sports betting wagers. New Jersey was the state that fought the Professional and Amateur Sports Protection Act (PASPA) 1992 that prohibited sports betting and the Garden State won the case after the United States Supreme Court repealed the act.
In a statement, Ralph Caputo, a long-time supporter of legal sports betting, said
It's history in the making. This is one of those moments when you're pleased you serve as an elected official. This is in an instance where you provide something that's good for the public, that's good for the citizens, that cleans up an industry that needs to be changed and hopefully helps New Jersey's economy.
New Jersey has imposed a few restrictions on sports betting. The legislation forbids betting on any high school level sporting events as well as any collegiate events taking place in New Jersey. It also restricts wagering on New Jersey teams or teams that are overseen by the New Jersey Division of Gaming Enforcement.
NJ.com
Sports Betting To Boost New Jersey
The Garden State expects to benefit from this new sports betting legislation greatly. According to sources, all of the land-based sports betting venues in New Jersey are required to hand over 8.5 percent of their total revenue to the state. An additional 1.5 percent is reserved for use by the local municipality or for the Meet AC marketing campaign.
It is not just brick-and-mortar sports betting that will be allowed to offer sports betting services. The new legislation signed by Gov. Murphy will also permit operators to offer online sports betting. Casino operators can offer land based sports betting services immediately but will have to wait for 30 da>ys after launching land based sports betting services to launch their online sports betting portal. Casino operators who launch online sports betting services will have to pay a 13 percent tax on sports betting revenue.