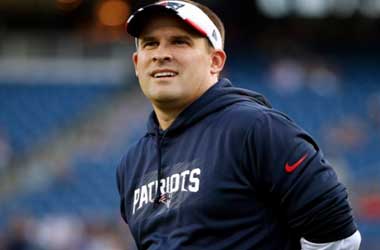 It seems that New England Patriots offensive coordinator Josh McDaniels will not be leaving the team after all.
It has been recently confirmed that McDaniels has reserved his decision to become the next head coach of the Indianapolis Colts and has chosen to stay in New England.
The news did not go down well with the Colts as they thought they had sealed the deal and would get McDaniels to lead them into next season.
In a statement, The Colts said
After agreeing to contract terms to become the Indianapolis Colts' new head coach, New England Patriots assistant coach Josh McDaniels this evening informed us that he would not be joining our team. Although we are surprised and disappointed, we will resume our head-coaching search immediately and find the right fit to lead our team and organization on and off the field
Whoever gets shortlisted as the next head coach of the Indianapolis Colts will inherit at least two of McDaniels' intended assistants who have already signed with the team. Matt Eberflus who was the ex-assistant head coach for the Dallas Cowboys was hired to be the defensive coordinator while Mike Phair who served as the ex-defensive line coach for Illinois was hired to serve as the defensive line coach.
ESPN
While it looks like McDaniels is forfeiting the chance to head coach in the league again, there has to be a good reason as to why he decided to suddenly back out from a job he signed up for.
The Patriots suffered a stunning defeat to the Eagles on SuperBowl Sunday and there are rumour that New England Patriots head coach Bill Belichick could soon be moving on, which would then give McDaniels the opportunity to step into those shoes. Becoming Belichick's heir- apparent is something that no coach in the league today would pass up.
The Colts are coming off one their worst years ever in the Andrew Luck led era. The team finished 4-12 which was tied for last place in the AFC South standings. Luck missed the entire season recovering from what was supposed to be simple shoulder operation. There is a massive amount of work that needs to be done with the Colts in order to get them moving in the right direction.
Considering these factors, it looks like McDaniels might have made the right decision to stay with the Patriots.