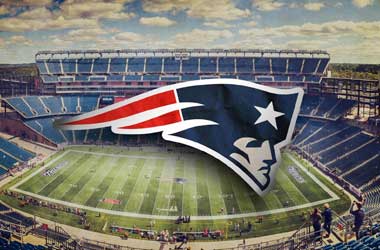 The New England Patriots' punishment for their role in the Spygate II scandal was finally decided by the National Football League (NFL): the Patriots are going to have to pay a fine of $1.1 million as well as surrender their third-round draft pick for the 2021 draft.
The Patriots were found to have filmed the sideline of the Cincinnati Bengals in December 2019, a week before facing them.
The Patriots will also be barred from having their TV production crews film any games in 2020.
The team's senior officials will also have to undergo further training on game policies and league operations.
While the fines and docked draft pick may sink other teams, the Patriots should be able to survive as they have faced multiple scandals during the last 25 years.
ESPN
The first Spygate scandal occurred in 2008, when the Patriots were reported by the New York Jets for filming the signals of their defending coaches. The Jets, who were coached by the Eric Mangini, disclosed that a video crew associated with the Patriots was filming from an unauthorized location in the stadium. The debacle resulted in a $500,000 penalty for coach Bill Belichick, a $250,000 penalty for the team, and a docked first-round draft pick.
The Patriots confessed their role in Spygate II and immediately complied with the investigation after the Bengals' security team caught them. The Patriots stated that the filming was a mistake from the crew, and not an intentional attempt at cheating by the team.
The Patriots also faced a similar scandal in Deflategate, where they had to pay $1 million and a docked first-round draft pick, as well as lose then-quarterback Tom Brady for four games.
Patriots Sign Cam Newton
The news on the Patriots' punishment comes amidst big news for Patriots fans: the team recently signed quarterback Cam Newton to a league minimum one-year contract that is packed with incentives for good performance. Newton, who is coming off a shoulder injury, could very likely replace the legendary Brady as the team's starting quarterback if his shoulder recovers in time.
Despite the docked draft pick, the Patriots still have enough opportunities to round out their team with six remaining picks in the 2021 NFL draft. The team also has a chance to recoup their docked draft pick with an extra pick in the 2022 draft should Newton surpass expectations and land a bigger contract in free agency in the 2022 offseason.