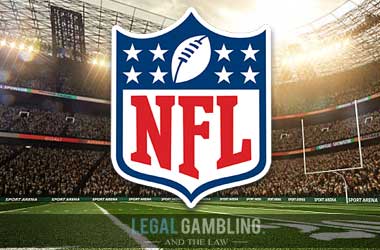 We had some incredible Wild Card games this past weekend, with really all but one of the 4 games coming down to the wire.
We're here to get you ready for the Divisional Round matchups with some of the news from around the league and an updated injury report for the remaining playoff teams.
In a completely unprecedented fashion, the Clemson Tigers routed the Alabama Crimson Tide 44-16.
Both teams entered the game undefeated, and met for the 4th time in as many seasons, with the Tigers evening up the series 2-2 with last nights win.
Alabama was considered a shoo-in for the national title from the first week of the season behind sophomore QB Tua Tagoviloa and their explosive and efficient offense, while many were unsure of Clemson's legitimacy as national contenders due to their schedule and freshman QB Trevor Lawrence. However, Clemson more than rose to the occasion and after a back and forth start to the game, the Tigers pulled away to rout the perennial powerhouse Crimson Tide.
Packers To Hire Matt LaFleur As New Head Coach
The Packers reportedly have sighted in on their head coach of the future in young, offensive minded Matt LaFleur, who spent last season as the offensive coordinator and playcaller for the Tennessee Titans.
LaFleur has quickly ascended through the NFL ranks, spending 2016 as the Falcon's QB coach under Kyle Shanahan and 2017 as the offensive coordinator in Los Angeles under Sean McVay before transitioning to a bigger role in Tennessee. LaFleur brings some youth and insight to an offense that has sorely lacked creativity in the past several years.
Kingsbury Cleared To Interview For NFL Positions
Kliff Kingsbury was fired from Texas Tech after their average season, and jumped at a chance to be the offensive coordinator at USC. However, it first appeared this may not have been the best decision as Athletic Director Lynn Swann initially blocked Kingsbury from exploring other positions, mainly NFL openings.
However, the winds of change must have blown through as Kingsbury is apparently free to now interview for NFL positions, and is reportedly interviewing as a head coaching candidate with the New York Jets and Arizona Cardinals in the coming days.
Wochit Entertainment
Divisional Round Storylines
The Eagles are heading back to New Orleans for the 2nd time this season, and look for a different result this time around after their 48-7 beatdown loss in week 11. This Philly team has a much different look with Nick Foles at QB and their underdog mentality kicking in.
Philip Rivers looks forward to his divisional round matchup against Tom Brady, where the two veteran quarterbacks will meet for the 8th time in their careers. Tom Brady and the Patriots have won all 8 head to head, including a 24-12 win over the Chargers 11 years ago in the 2007 AFC Championship Game.
The MVP meets the comeback kid as Pat Mahomes and the Chiefs look to advance against Andrew Luck and the red hot Colts. With guys like Tom Brady, Ben Roethlisberger, and Philip Rivers on their way out soon, Mahomes and Luck look to be the next wave of superstar talent at the QB position.
Another chapter of old school versus new school takes place with the Cowboys taking on the Rams. The Cowboys are a hard nosed, run heavy team who looks to bludgeon teams to death on both sides of the ball while the Rams have put the league on notice with their high flying offense and opportunistic defense.
Injury Report
DAL S Darian Thompson (groin) – questionable
DAL DT David Irving (ankle) – questionable
DAL G Xavier Sua-Filo (ankle) – questionable
DAL WR Cole Beasley (ankle) – questionable
DAL WR Allen Hurns (ankle) – out
IND EDGE Tyquan Lewis (knee) – uestionable
IND WR Ryan Grant (toe) – questionable
IND S Mike Mitchell (calf) – questionable
KC WR Sammy Watkins (foot) – questionable
KC RB Spencer Ware (hamstring) – questionable
KC S Eric Berry (heel) – questionable
KC S Jordan Lucas (neck) – questionable
KC DT Derrick Nnadi (concussion) – questionable
LAC LB Jatavis Brown (ankle) – placed on IR
LAC DT Brandon Mebane (personal) – questionable
LAR S Lamarcus Joyner (ankle) – questionable
LAR RB Todd Gurley (knee) – questionable
LAR S Blake Countess (concussion) – questionable
LAR OT Andrew Whitworth (knee) – questionable
NE S Devin McCourty (concussion) – questionable
NE WR Cordarrelle Patterson (knee) – questionable
NO EDGE Alex Okafor (undisclosed) – questionable
NO G Larry Warford (knee) – questionable
NO T Terron Armstead (chest) – questionable
NO T Jermon Bushrod (hamstring) – questionable
PHI CB Sidney Jones (hamstring) – questionable
PHI WR Mike Wallace (ankle) – questionable
Check back Thursday for some more tid bits from around the league as well as an updated injury report. Cheers!