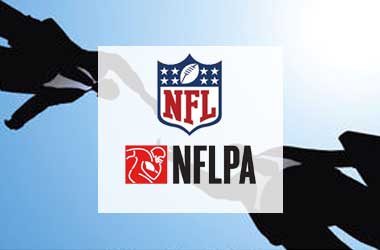 The National Football League (NFL) and the NFL Players Association (PA) have finally agreed to a new collective bargaining agreement that is set to enact sweeping changes to professional football. The PA recently voted in favour of a deal put forward by the NFL and the votes came out to 1,019 in favour of the new deal while 959 voted against.
The new deal contains a number of key changes to the league including player pensions and the schedule of the league, among others and will be in effect until the 2030 season.
The new deal is expected to benefit not just current players, but also retired players. DeMaurice Smith, the executive director for the NFL PA, stated that the close results of the vote shows how divisive certain issues are in the deal.
However, Smith heralded the vote as a clear victory by securing higher pensions for NFL players in a social and political environment that has moved away from such practices.
ESPN
Expanded NFL Regular Season and Playoffs
One of the key issues the PA had to compromise on to get the pension changes they wanted was the expansion of the NFL regular season from 16 games to 17 games, which should take effect within the next three years. Many NFL players have fought against the 17-game regular season, but owners have advocated for the expansion, saying that it would lead to higher revenues for the league and its players. For now, the PA has acceded to the extra regular season game.
Next season, all NFL conferences will have a wild card berth—which means that only the top-seeded team in each conference will get a bye week. The playoff field will consequently contain 14 teams, from the previous seasons' 12.
Other key changes include the expansion of the playoffs, a shorter preseason, and a less prohibitive drug testing policy.
Other Notable Points in New CBA
Because both the regular season and the playoffs are set to be expanded, the NFL will have to adjust its preseason. Starting in the 2021 season, NFL teams will now have to play just three preseason games, from previous seasons' four.
The NFL will also be softening its stance on drug testing, particularly on cannabis testing. The testing window is now just two weeks during the start of training camp, instead of the previous seasons' four months. Penalties and suspensions have also been dialed back for potential violations, and an arbiter is set to rule on such disciplinary actions, rather than NFL commissioner Roger Goodell.
Other notable changes include a revenue split increase to 48%, the expansion of rosters from 53 players to 55 players, and raising minimum salary contracts.