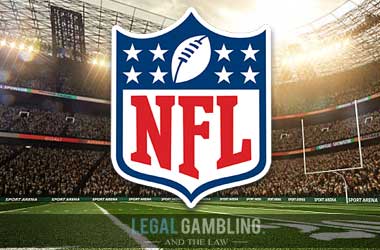 Last night featured the first game of the 2018 season, matching up the Atlanta Falcons with the Philadelphia Eagles. An ugly game most of the way through came down to the final play, and the Eagles came away with the win. This game got me primed and ready to go for the rest of the Week 1 matchups. Let's take a look around the league at some of the storylines leading into the weekend.
Have a look at this page to find out where you can bet on the NFL games.
No End in Sight for Bell/ Steelers Dispute
Le'Veon Bell is carrying his holdout into the season and is expected to at least miss the first few weeks. His agent fears the Steelers do not have Bell's best interests at heart, fearing they will load him up with touches this season, and dump him at the end of the season. Trade rumors are floating around, and Pittsburgh's Offensive Linemen have publicly vocalized their disappointment in Bell's absence
The Earl of Seattle (For Now)
Ahead of Week 1's matchup against the Denver Broncos, star Safety Earl Thomas has reported to Seahawks practice. It is still unknown if he will be ready to play Sunday, but the Seahawks are optimistic. Thomas held out all Preseason in hopes of either signing a contract extension or being traded, with his preferred destination being the Dallas Cowboys.
Reopening the Gates
38-year-old Tight End and Future Hall of Famer Antonio Gates signed a one-year deal with his old team, the Los Angeles Chargers on Wednesday. Gates was brought back to help fill the hole vacated by Tight End Hunter Henry, who tore his ACL early in offseason workouts. The Chargers are hopeful Gates will be ready to take the field Sunday but will monitor his progress later this week and decide how much playing time will be appropriate.
Bosa May Sit Week
On the other side of the ball for the Chargers, budding superstar Edge Rusher Joey Bosa is dealing with a foot injury that may be more serious than previously thought. Foot injuries are hard to diagnose and come back from, and the Chargers may take precautionary measures in regards to Bosa this week, and reevaluate the situation next week.
Les Snead is Never Satisfied
In their quest to build a Super Bowl contender seemingly overnight, the Los Angeles Rams brought in star defensive talents in Defensive Tackle Ndamukong Suh and Cornerbacks Aqib Talib and Marcus Peters. However, a report surfaced Wednesday that General Manager Les Snead made an aggressive offer to the Raiders for Edge Rusher Khalil Mack.
While the package obviously wasn't up to par with others the Raiders received and ultimately accepted, it is a scary hypothetical to picture a Defensive Line featuring 2 Defensive Players of the Year in Aaron Donald and Khalil Mack as well as two-second tier stars in Suh and Michael Brockers. Keep an eye out for the Rams to make another move if they truly aren't satisfied with their Edge position.
Feel Good Friday
Arguably the best story in the 2018 NFL Draft was that of one-handed Linebacker Shaquem Griffin out of UCF. Griffin was much more than just a heartwarming story, however, and has played his way into the Seattle Seahawks starting lineup. Griffin was overlooked as a youth, as a college athlete, and as an NFL Draft prospect due to his disability, but he's ready to display the talent that made him an AAC Defensive Player of the Year and Peach Bowl MVP, and put the league on full notice.
Way Too Early MVP Look
Despite only playing 7 games a season ago, Aaron Rodgers is the Vegas favorite to win NFL MVP at +500. Philadelphia QB Carson Wentz is second, at +700 despite not being expected to play for at least the first few weeks of the 2018 season. Next is the reigning MVP Tom Brady at +850, and rightfully so. The highest listed non-Quarterback is Running Back Todd Gurley at +2000, and JJ Watt is the only defensive player listed, at +10000.
MVP is now basically a Quarterback only award, with 10 of the last 11 to receive the award being QB's. Keeping that in mind, here are a few wagers I'm keen on.
Plays Worth a Look:
Aaron Rodgers +500 (value isn't great, but I think Rodgers puts up huge numbers)
Drew Brees +1600
Matt Ryan +2200
Russell Wilson +2200
Long Shots:
Philip Rivers +2800
Ben Roethlisberger +3000
Jared Goff +4000
It's Not Too Late
Whether you know your team is going to be successful, or if you're really down on a team, it's not too late to put a wager on some Regular Season Win Totals. The Falcons and the Eagles are now ineligible, after playing their first game last night, but any team playing Sunday or Monday can still be ventured into before Sunday. The juice on some of these may be a deterrent, but here are a few totals I am hammering on Bovada.
Tampa Bay UNDER 6.5 (-200)
New England OVER 11 (-140)
Buffalo UNDER 6 (-210)
Los Angeles Rams OVER 10 (-140)
Seattle UNDER 8 (-170)
Cincinnati OVER 6.5 (-200)