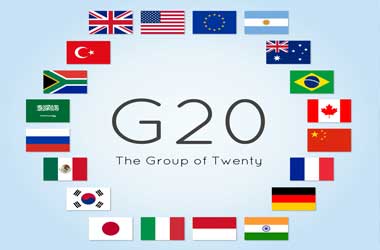 According to a Reuters' news source, at the G20 meeting to be conducted next week, Japan will insist on measures to be taken for preventing the use of cryptocurrencies for money laundering. Japan's views will be considered with utmost priority as it was the first country to adopt a system to monitor cryptocurrency trading.
Cryptocurrencies will be the most important topic that will be discussed when Finance ministers and central bankers of the G20 economies meet in Buenos Aires (Argentina) on March 19-20. As we had reported earlier, during the meeting, the Paris-based Financial Action Task Force (FATF), which sets global anti-money laundering policies, is expected to present the revised AML regulations for cryptocurrencies.
Currently, FATF is comprised of 35 members and two organizations (European Union and Gulf Co-operation Council). The focus will be on anti-money laundering and consumer protection, rather than the possible impact of cryptocurrencies on the banking system.
As the approach towards cryptocurrencies is considerably different between one country and another, there is a less chance for the G20 leaders to agree on specific global rules. In general, many G20 members believe that too many regulations won't be of any help in achieving the objective.
Japan's policymakers fear that the differences in approach between countries towards cryptocurrencies are giving rise to loopholes for money laundering. Nevertheless, France and Germany have affirmed that they will make joint proposals to regulate the Bitcoin cryptocurrency market. An EU official opined that the short-term strategy could be to focus on anti-money laundering and terrorism financing rules.
The EU official also suggested that more efforts should be made to warn consumers about the risk of cryptocurrency trading. Furthermore, the official wanted to prevent banks from holding cryptocurrencies in their portfolio. The Japanese officials want to protect investors and prevent misuse of cryptocurrencies. However, they wish further innovations to happen in the fintech sectors and blockchain technology.