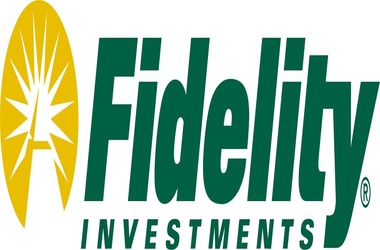 Boston, Massachusetts-based, $2.4 trillion asset management firm and financial services company, Fidelity Investments, is in the final stages of entering the cryptocurrency space, with an official declaration from the firm expected "by the end of the year" if recent statements from Fidelity's CEO proves true.
While talking at annual Boston Fintech week, Fidelity Investments CEO Abigail Johnson disclosed that the renowned investment management and financial solutions provider has some crypto-related projects in progress and that could be uncovered by the end of 2018.
While exchanging views with the prominent Fintech thought leader Sarah Biller, Johnson said
"We've got a few things underway, a few things that are partially done but also kind of on the shelf because it's not really the right time. We hope to have some things to announce by the end of the year."
She, however, stopped short of revealing more details on the plan, or the departments or employees who are tasked with Fidelity's one or more crypto projects.
Fidelity Investments joins Citigroup, Goldman Sachs, and several other big players in the finance domain in getting ready to enter the cryptocurrency market with a bang.
The crypto sector is currently dominated by Coinbase, Gemini and handful of prominent players. These crypto-focused firms have principally offered their services to individual investors. However, of late, the crypto firms have started targeting fund managers with top notch product releases, with an aim to outperform traditional financial firms. Institutional investors – often described as the game-changer-are wary of joining the space given the risks and lack of familiarity involved with a budding technology and asset class.
Investing via proven traditional financial firms such as Fidelity will increase confidence, comfort and familiarity for institutional managers.
While the range of products Johnson described would be a novelty for the company when it comes to offering customers opportunities to invest in crypto currencies such as Bitcoin and Ethereum, Fidelity has dabbled with crypto currencies in the past.
Way back in 2015, Fidelity's autonomous public charity arm started facilitating donations to nonprofit organizations using Bitcoin. During last year's bull market, more than $69 million worth Bitcoin was given away – nearly ten times the prior year –as investors with newly acquired wealth turned to philanthropy in an attempt to distribute their wealth in a constructive way.
Johnson said
"It worked out because there were so many people, newly incredibly wealthy through Bitcoin, who were looking to become philanthropists. We made it really easy for them."
Fidelity also offers its customers the opportunity to track their crypto currency investments in their Fidelity portfolio through a 2017 partnership with the San Francisco Coinbase.