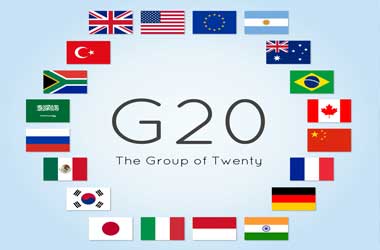 The G20 summit, which took place in Buenos Aires-Argentina on March 19-20, has officially drawn to a close. Representatives across the globe discussed topics such as challenges to the global economy, encouraging innovation, and creating sustainable growth. The representatives also discussed about blockchain and cryptocurrencies.
The attendees came to a conclusion that cryptocurrencies should be classified as an asset, and not a currency or security. While there was enough support for blockchain technology, some members wanted to know how much of a risk the blockchain technology poses to the financial system.
The communiqué, released following the meeting of G20 Finance Ministers and Presidents of Central Banks, included a statement on cryptocurrencies and digital assets:
"We acknowledge that technological innovation, including that underlying crypto-assets, has the potential to improve the efficiency and inclusiveness of the financial system and the economy more broadly. Crypto-assets do, however, raise issues with respect to consumer and investor protection, market integrity, tax evasion, money laundering and terrorist financing. Crypto-assets lack the key attributes of sovereign currencies. At some point they could have financial stability implications. We commit to implement the FATF standards as they apply to crypto-assets, look forward to the FATF review of those standards, and call on the FATF to advance global implementation. We call on international standard-setting bodies (SSBs) to continue their monitoring of crypto-assets and their risks, according to their mandates, and assess multilateral responses as needed."
The G20 members also committed to step up fight against terrorist financing, money laundering and proliferation financing.