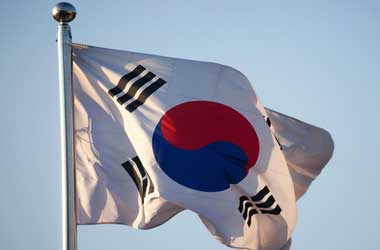 The South Korean banks, unlike the regulatory agencies in that country, have every reason to smile for the increase in the trading activity in the crypto currency exchanges. According to Yonhap, the data pertaining to services provided by banks to crypto currency exchanges was obtained by the Korean Financial Supervisory Service (FSS), and it showed that the South Korean banks have earned 2.221 billion Won (~$2.1 million), representing a 36 times increase in commission, compared to 61 million Won earned in the previous year.
The South Korean banks provide virtual account services to customers of crypto exchanges. Data from six banks, namely Woori Bank, Korea Development Bank, Shinhan Bank, KB Kookmin Bank, Industrial Bank of Korea, and Nonghyup Bank were studied by investigators.
The South Korean banks charge between 200 and 300 Won for every deposit made by a customer. The traders generally pay higher charges to the exchanges while making a withdrawal.
The data also revealed that Industrial Bank of Korea, which was providing service to Upbit crypto currency exchange, earned the maximum commission through virtual account services in 2017. Upbit, which is backed by Kakao Corp, has become one of the leading exchanges by volume. Kakao is the operator of South Korea's most popular chat app, known as Kakao Talk. The Industrial Bank of Korea charged 300 Won per deposit for the virtual account services and earned 675 million.
Nonghyup Bank, which provides services to Bithumb and Coinone, earned 654 million Won. Shinhan Bank, which provides services to Bithumb and Korbit, earned 621 million Won. While Kookmin Bank made 155 million Won, the Korea Development Bank earned 61 million Won. Woori bank generated 59 million Won by providing virtual account services for crypto currency exchanges last year.
Following the steep rise in the price of Bitcoin, the South Korean government has ordered banks to stop issuing new virtual accounts, until the installation of real-name identification system. Banks are also expected to verify the purpose of trading and source of funds.