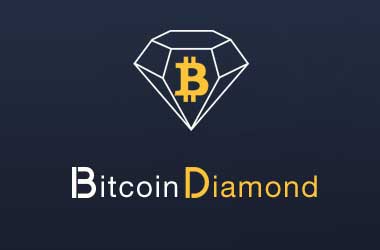 Bitcoin Diamond (BCD) was created by Forking Bitcoin block chain network at block 495866 in November 2017. The crypto currency is a joint creation of two anonymous developer team, team EVEY and team 007. The two teams created BCD to answer the shortcomings of Bitcoin. Last week, the team announced the successful launch of Bitcoin mainnet. A tweet from the developers also confirmed that the mainnet is stable. That is one of the reason for BCD to gain more than 20% to trade at $43.
According to Reuters, "Bitcoin Diamond miners will begin creating blocks with a new proof of work algorithm and will consecutively develop and enhance the protection for account transfer and privacy based on the original features of BTC."
The developer team also confirmed that by encryption, privacy protection of accounts is guaranteed. BCD uses 8MB block size to reduce transaction confirmation time.
According to a clarification posted by a supporter in medium, the low threshold of cost for new members is crossed as the total amount of BCD is ten times higher than that of BTC. (100million satoshi=1BTC while; 10million satoshi=1BCD). Further, according to the report, the total supply of Bitcoin Diamond is said to be 210 million (ten times more than that of Bitcoin) with about 170 million coins to be on market and the remaining for the community 'rewards pool.' This in all reduces the cost of participation with the increase in the total supply of coins.