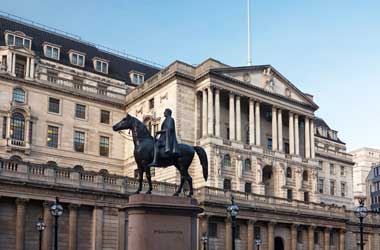 The surge in the popularity of Bitcoin and other crypto currencies has forced governments to either set up a team to legalize it or study the possibility of launching a state backed digital currency. The Bank of England is the latest to join the bandwagon. According to Telegraph, the country's central bank has set up a research team to study the pros and cons of issuing a crypto currency. The research team is expected to come back with a detailed report in the next 12 months.
According to Telegraph, even if the crypto currency gets the status of legal tender, the Bank of England's governor Mark Carney would still prefer the state backed crypto currency to be used between central banks. The plan totally contradicts the theory underlying crypto currency, which was created mainly to relieve people from regulation and control. Further, the crypto community may not support a coin controlled by a government. Thus, it can never surpass the popularity of Bitcoin.
If the BoE allows the coin to be used in retail transactions, then it may drastically reduce the need for retail banks and the entire financial landscape may change.
Carney told a Treasury Select ‎Committee before Christmas that he had
"participated in discussions with the ‎major central banks on this issue."
A follow up of the meeting is scheduled to happen later this month.‎
The head of BOE also stated:
"The ‎underlying technology is actually of a fair bit of interest. We are working with ‎it at the Bank of England. Most interesting application that would be ‎beneficial for financial stability and efficiency would be using the blockchain technology for 'settlements' between central banks. We are on the case."‎