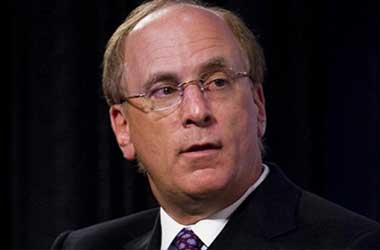 Yesterday, we had reported that BlackRock has set up a panel to explore investment opportunities in cryptocurrencies. BlackRock's CEO Larry Fink has denied the information, originally provided by the reporter of Financial News, London.
When the news first came out of the U.K., cryptocurrency and financial news websites across the globe flashed it in the front-page, leading to a rally in the cryptocurrency market. Bitcoin gained nearly 4% within an hour, while the crypto industry's market capitalization jumped 10 billion USD in that time span.
Several analysts were taken aback by the unexpected news as the fund is known for its conservative stance towards cryptocurrency. Notably, none of the media reports made an outright claim that BlackRock intends to create a Bitcoin or other cryptocurrency fund.
Larry Fink, CEO of BlackRock, gave an interview to Bloomberg Television this morning. Fink clearly stated there is absolutely no interest to invest in Bitcoin or any other cryptocurrency. He further stated that not even a single client of BlackRock has asked for such an option.

BlackRock clients have zero interest in crypto, Larry Fink says: "I don't believe any client has sought out crypto exposure" https://t.co/nXGkqXZdC9 pic.twitter.com/hN7RjexAp3

— Bloomberg (@business) July 16, 2018
Fink said
"I don't believe any client has sought out crypto exposure…I've not heard from one client who says, 'I need to be in this.'"
However, Fink does acknowledge that his company is assessing the crypto industry. Obviously, this seems to be the point which the main stream media could have misunderstood and interpreted in a different manner.