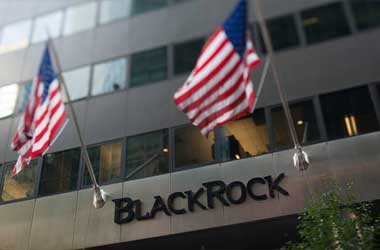 World's largest investment management fund BlackRock has setup a panel to conduct a detailed study of investment opportunities that exist in the cryptocurrency sector and particularly in Bitcoin and Bitcoin futures. BlackRock, which manages well over $6.30 trillion worth assets on behalf of high networth individuals, can single handedly end the cryptocurrency winter, if it chooses to invest in the market which is eagerly awaiting the entry of main stream players. The amount being managed by BlackRock is bigger than the GDP of all countries in the world, barring China and the US. Obviously, cryptocurrency investors are excited about it.
The panel setup by BlackRock consists of prominent members of various business sectors. Their sphere of work includes not only cryptocurrencies, but also the available infrastructure and blockchain technology in general. BlackRock's highly structured products make decision making simple for investors. The fund's iShares is the leader in global exchange-traded funds (ETFs), with over $1trillion invested in 716 ETPs and 37.8% of the world's total ETF assets under management are invested in iShares funds. An iShares ETF combines the diversification benefits of an index mutual fund with the trading convenience of a share. iShares funds are traded on-exchange and the funds aim to match the performance of a specified market index.
Additionally, BlackRock's institutional stock and bond portfolio, which are actively managed, are considerably greater than its ETF portfolio. The 135 member investment team's choice has a great impact on other investors. Earlier in February 2018, Richard Turnill, BlackRock's global chief investment strategist had opined that investors who are prepared to lose their entire investment should only consider investing in cryptocurrencies such as Bitcoin. However, Turnill acknowledged the potential underlying distributed ledger technology.
Turnill said
"We see cryptocurrencies potentially becoming more widely used in the future as the markets mature. Yet for now we believe they should only be considered by those who can stomach potentially complete losses."
In October 2017, Turnill compared cryptocurrencies to bubble while speaking with Business Insider. "I would say that cryptocurrencies show many characteristics of a bubble right now."
BlackRock CEO Larry Fink reflected Turnill's thoughts when he said
"Bitcoin just shows you how much demand for money laundering there is in the world."
Even though the top executives of BlackRock has time and again brushed away cryptos, with an increase in monitoring activities of regulators across the world, the fund may start looking at cryptocurrencies from investment perspective. Notably, TenX co-founder Julian Hosp and BitMEX CEO Arthur Hayes, have opined that the next bull run in the cryptocurrency market may be sparked by the arrival of big players or the launch of new derivative products underlying Bitcoin.