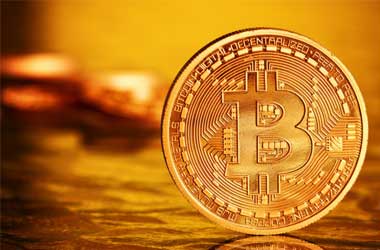 Bitcoin (BTC/USD) got a bit of a boost while trading over the weekend. The price of the cryptocurrency hit a weekly high and surpassed the $9,000 level before declining a bit.
The digital currency has had a horrendous start to 2018. The price of this commodity saw its price plunge from an all time high around $20,000, touched in December of 2017, to less than $6,000 back on February 6.
In 2017 Bitcoin Sees 1500 Per cent Boost
Throughout 2017 Bitcoin's value increased by more than 1,500 per cent.
Now, bitcoin has begun to show signs of a possible recovery. Price action has climbed over the last several days.  It climbed to better than $9,000 this Saturday morning. This was a five percent rise over the last 24 hours.
Any ideas that Bitcoin would recover were quickly shut down. The digital currency then saw its price once drop to around $8,231.
The failure of the cryptocurrency to continue rising as it tries, to once again, reach the value of December 2017 adds support to traders who think that the virtual currency was in a bubble. That bubble is now about to burst.
Nicholas Gregory, the Chief Executive Officer of the cryptocurrency enabler called CommerceBlock, warned, in December, that
once Bitcoin starts to behave more in tune with traditional foreign exchange markets, people's faith in it will only grow
Cryptocurrencies are Feeling the Effect of New Regulations
As of late, the recent plunge of bitcoin can be attributed, in large part, to a number of countries announcing that they intend to introduce new laws and regulations regarding cryptocurrencies. This has rattled traders of digital currencies across the spectrum.
Until recently, the online digital currency has been unregulated. This sparked a great deal of interest to digital currencies. Traders saw the freedom associated with cryptocurrencies.
South Korea welcomed a bunch of new regulations last month whose goal was to regulate Bitcoin and other online digital currencies such as Ripple and Ethereum.
A ban on anonymous trading has been incorporated by South Korea in an attempt to beat any illicit  activities arising from the secrecy that comes with Bitcoin and other cryptocurrencies permitted.
Now, India's Government has commented that it does not think cryptocurrencies are a legal form of tender. India will now implement regulations aimed phase out payments using the digital money like bitcoin.
Japan has also announced that they intend to introduce more regulations as well. These new rules will focus around trading all forms of cryptocurrencies.