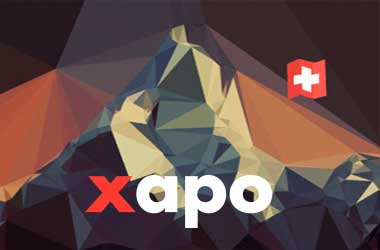 Xapo, the Hong Kong-based company which offers secret underground vault services to protect the wealth of super-rich has received license to operate in New York. The license permits Xapo to conduct business related to Bitcoin and other cryptocurrencies. Xapo is one among the six companies, which have received a BitLicense from the New York's Department of Financial Services (DFS). Getting a BitLicense from DFS is considered to be a difficult task due to their strict terms and conditions.
The DFS has announced that Xapo will be allowed to offer a "digital wallet and a vault service" to the residents of New York. Xapo, which safeguards approximately ~$10 billion worth Bitcoin, has claimed to have created the most secure Bitcoin wallet and debit card.
Xapo stores Bitcoins of clients in private computers which are not connected to internet. The private, cryptographic keys of clients are stored in different vaults across five continents. The cold storage and use of multiple locations has made the service trustworthy.
Customers who have Bitcoins worth millions find solace in Xapo's service as it guarantees that the private keys are protected from hackers in a fool proof manner. Xapo also ensures that the private keys are not lost under any circumstances. Losing private key may result in losing access to the most valuable cryptocurrency forever. With this facility, wealthy families can safely pass on their digital legacy to their heirs.
Apart from Xapo, the five other companies which have obtained a BitLicense are Circle Internet Financial, bitFlyer USA, Coinbase, XRP II and Genesis Global Trading. DFS issues BitLicense after having a detailed look at a company's financials, security practices, and policies. The rigorous process has forced several companies out of New York. With certain limitations, exchanges such as Gemini and Paxos are allowed to operate under the supervision of DFS, but without a BitLicense.