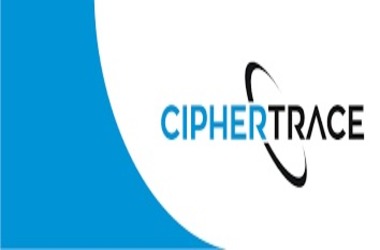 Cyber security firm CipherTrace has noted the profound increase in cryptocurrency crime, illegal activities and money laundering in its 2Q18 report. Specifically, the report states that $1.20 billion has been laundered through cryptocurrency tools such as Bitcoin tumblers and privacy-centric altcoins like ZCash and Monero.
According to the report, following the bullish rally in the final quarter of 2017, the quantum of stolen cryptocurrency was nearly three times in 1Q18, compared with all of 2017. The report also states that the black market operators and hackers are using facilities such as Bitcoin Tumblers and privacy coins for laundering money.
CipherTrace, in its study, has found that criminals misused exchanges to generate $1.20 billion in cyptocurrency in 2017-18. The report also noted that the US Federal Bureau of Investigation (FBI) has registered a six-fold rise in complaints regarding cryptocurrency related crime in 2018, compared with 2015.
CipherTrace report further points out that criminals, being "early adopters of new technologies", has found a use in the pseudonymous feature offered by Bitcoin. The report clarifies that criminals may find the lack of name, identification, or bank details as very much beneficial to use it for their illicit activities.
CipherTrace has also explained the methodology employed by criminals to launder money. To begin with, a "cleansing" process referred to as layering is performed by criminals. This involves the use of tumblers, mixers, and chain hopping to move money without trace into the cryptocurrency system. Even privacy focused coins such as ZCash and Monero are sometimes used. That is the reason these coins are under the observation of the US Secret Service.
The criminals then use multiple tumbler to rotate addresses and make it very difficult for enforcement agencies to track the transactions to users. Even though, the criminals employing such facilities lose a small percentage of their immoral gain, still, the process washes the money effectively.
The main function of these money laundering services is to wipe out all traces related to the origin and receipt of cryptocurrencies by mixing the funds of various clients. The process is done for a paltry sum of 1% to 3% per transaction.
The report also points out that cryptocurrency related kidnapping and ransoms is on the rise. Over $58.30 million was stolen through cyber ransoms, mainly through cryptocurrency Bitcoin and related digital assets. Notably, on June 20, 2018, the FBI secret service seized over $28 million worth cryptocurrencies, mainly in the form of Bitcoin, in the course of their criminal investigations.
FBI's concerns were echoed by the Financial Crimes Enforcement Network (FinCEN). Thoms Ott, Associate Director of the Department of the Treasury's bureau stated that the agency has
"seen virtual currency exploited to support billions of dollars in what we would consider suspicious activity."