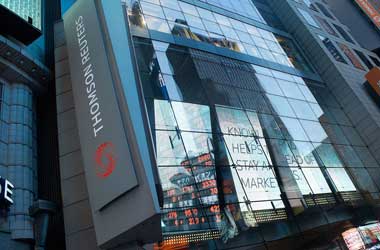 Bloomberg's arch rival Thomson Reuters has added Bitcoin Cash (BCH) to their Eikon platform. The Toronto-based multinational mass media and data company's financial information platform is used by more than 300,000 finance professionals across the globe.
Bitcoin Cash is the third cryptocurrency which is added to the terminal after Bitcoin (BTC) and Ethereum. This development is considered as a response to Bloomberg's recent addition of three crypto currencies, namely Ethereum, Litecoin, and Ripple to its terminal. Bloomberg added Bitcoin to its platform in 2014. Notably, Bitpay, a global Bitcoin payment processor has recently announced its decision to add Bitcoin Cash to their payment platform and debit cards.
Eikon was launched in 2010 by Thomson Reuters to serve the needs of finance professionals across the globe. It is connected to 400 exchanges and OTC-traded markets. The terminal delivers data directly from 70 exchanges, through low latency data feeds. Further, it provides spot rates of 175 currencies and corporate actions on 50,000 companies. The flagship financial platform of Reuters costs between $300 to $1800 a month, based on the depth of information sought.
Thomson Reuters
On August 1, an altcoin named Bitcoin Cash was created through a successful Bitcoin hard fork. The altcoins' DAA (Difficulty Adjustment Algorithm) was designed to keep the block times consistent and mining ecosystem honest. Its value rose sharply to about $2,400 after SegWit2X hard fork was called off in November. The current block size of Bitcoin Cash is 8Mb, which is eight times that of Bitcoin (BTC) The main developer community Bitcoin ABC has plans to implement two more hard forks next year to bring several new functionalities.
The addition of Bitcoin Cash, an altcoin, reflects the growing adoption of crypto currencies among retail and institutional traders across the globe. It can be remembered that Forex brokers who cater mainly to retail clients started offering crypto currencies few years back. The trend was immediately followed by binary option brokers.