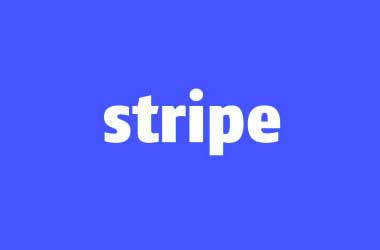 Stripe is a $9-billion online payments company that processes online transactions across the world. Stripe has now joined the wave of companies dropping Bitcoin support as transaction fees skyrocket and transaction times grow sluggish.
Almost four years after it first started receiving Bitcoin as a mode of payment, Stripe decided to end its support for what is now the biggest and most volatile cryptocurrency in the world.
After the massive fluctuations in the price of Bitcoin in recent months, a number of companies accepting the cryptocurrency as payments have decided to stop working with Bitcoin because they doubt Bitcoin's capability to substitute fiat money in transactions.
Bitcoin's value skyrocketed in 2017 and crossed the $19,000 level in December 2017 and then a couple of weeks later plunged to $11,000.
Stripe has pointed out that in the last two years, block size limits of Bitcoin have been reached, which have caused transactions to get slower with each passing day. Contrary to blockchain technology's promise to deliver smooth and fast transactions, some transactions would take hours to be completed and sometimes end up as failed transactions. Since Bitcoin's price fluctuates by the hour, some transactions would not go through after hours of processing because the end price would have already shifted, producing the wrong fiat dollar value.
In addition to the long queues, transaction fees have been shifting tremendously. In late December, fees peaked to as much as $37 for each transaction, making it a very expensive alternate to Mastercard and Visa which have minimal transaction fees.
Stripe noted that because of the fluctuating nature of Bitcoin, they think the cryptocurrency is now better off as an asset instead of serving as a means of exchange. Stripe has confirmed that it will not immediately suspend support for Bitcoin. This is because they have a large number of customers who are currently transacting with Bitcoin.
The company will extend its support to Bitcoin for another three months to give customers enough time to find an alternate mode of payment. During this time, Stripe will be working with users to ensure a smooth transition before they finally stop processing Bitcoin payments by April 23.
Strip is not the first company to stop working with Bitcoin. Online video game retailers Valve and Steam stopped accepting Bitcoin as payment for their products in December, also citing the slow transaction speed, high fees and volatile price. Microsoft also briefly suspended Bitcoin payments for a month, during the time Bitcoin saw massive fluctuation in value.