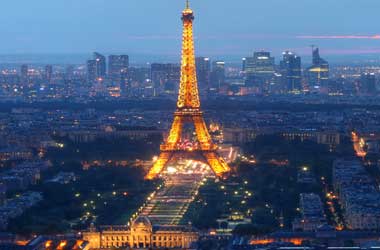 Following the UK's exit from the EU, France is aiming for a formidable place in the financial sector. In an announcement aimed in that direction, the country will a llow trading in unlisted securities using block chain technology.
Starting July 2018, the announcement is expected to become a reality. That would eliminate the need for custodian banks, brokers or any other middleman in the exchange of unlisted securities.
The decision to allow trading of unlisted securities using block chain technology was announced by the Finance Minister Bruno Le Maire. Listed securities will be allowed to trade only in the traditional manner. 
While making the announcement, the French Finance Minister said
"The use of this new technology will allow fintech firms and other financial actors to develop new ways of trading securities that are faster, cheaper, more transparent and safer".
Further, the Finance Minister said
"the proposed rules would be "another asset for Paris' attractiveness as a financial center."
The Dollar Vigilante
The transactions of unlisted securities will be recorded as blocks, in an encrypted manner, using block chain technology. The blocks will be updated in real-time using nodes instead of a centralized authority. That will make the transaction secure, while avoiding the need for third parties. Initially, it was believed that tech people in the financial sector may not welcome the concept due to lack of regulations and standards. Those concerns have now faded as the government has paved way for the technology.
Following the UK's exit from the Euro bloc, the French government is trying to project itself as the financial center of Europe. However, it does not have any significant initiative to convince investors and enterprises. The announcement is aimed to attract financial technology companies to establish their office in Paris.