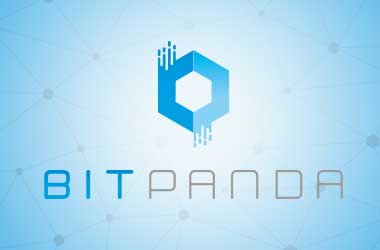 Bitpanda GmbH, an Austrian start-up company specializing in buying and selling of Bitcoins and other cryptocurrencies has announced an increase in the deposit and withdrawal limits for Bitpanda customers. Bitpanda, founded in October 2014, is a fully automated platform offering a choice of payment options such as Sofort, Skrill, Neteller, Giropay, and SEPA. It enables buyers to purchase cryptocurrencies in less than two minutes. As soon as payment is confirmed, Bitcoins and other crypto currencies are sent to the buyer's wallet.
Bitpanda has stated that it has increased credit card purchase/deposit daily limits from €2,500 to €10,000. SEPA deposits and withdrawal daily limits have been increased to €500,000, from €10,000 earlier.
Bitpanda has cautioned that it may ask for proof of funds for large deposits, as part of AML (anti-money laundering) and KYC requirements. The value of first trade executed by a client is still restricted to €2,500.
Bitpanda is also offering direct over-the-counter (OTC) services, tailored to the needs of customers who are interested in purchasing or selling assets for over €1 million.
Fully verified customers can sign up for Bitpanda Plus program, which increases limits beyond the default levels.