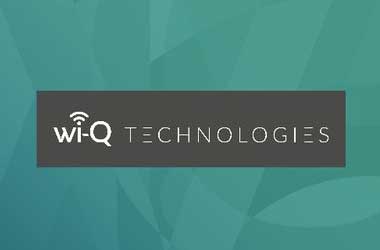 Web-based integrated mobile ordering solutions provider, wi-Q Technologies, has announced that its platform, wi-Q and Mi-Room, will support cryptocurrency payments via BitPay, a global Bitcoin payment service provider. wi-Q is a cloud-based ordering and payment solution that can be accessed instantly from customers' mobile device. The solution, specifically built for food & beverage outlets, does not require downloading an app. A customer can simply pay using any internet enabled device, after connecting and ordering the required item.
wi-Q puts the ordering and payment capability in customers' hand with an attractive and simple interface. The company creates web-based integrated mobile ordering solutions to suit the needs of a brand. The offered solution will also have the flexibility and functionality to evolve with the business. Furthermore, wi-Q solution can be integrated with any existing website, app or EPOS which may already be in existence. wi-Q solution will be of immense use in restaurants, coffee shops, pools & beaches, airports & aviation, bars & clubs, among others.
Mi-Room delivers solutions for the full spectrum of hotel guest services including in-room ordering, booking spa treatments, guest loyalty and even housekeeping requests. In addition to cash, debit or credit card, PayPal and charge to room, venues with wi-Q or Mi-Room can now allow their customers or guests to pay from their own device with Bitcoin via BitPay.
wi-Q Technologies has entered into partnerships with hospitality technology providers including Aircharge, Epson, and Oracle Hospitality. The company has also won numerous industry awards in the past one year.
BitPay is the world's leading bitcoin payment provider, covering software, financial services, gaming, e-wallets, and now, hospitality. BitPay processed over $1B USD worth of transactions last year.
Graham Cornhill, Co-Founder and Managing Director of wi-Q Technologies said,
"The vision behind wi-Q and Mi-Room was to make the mobile ordering process fast, simple and seamless. Choice is equally important in a global market where users don't want to be forced into downloading, updating and storing multiple apps. With wi-Q, customers can instantly choose their language, filter products depending personal preferences and choose how they pay. Our solutions support PayPal, Credit / Debit Card, Tola Mobile, Apple Pay, Cash, Charge-To-Room – and now BitPay. It is quite possible that one day, a cryptocurrency, or more likely, several cryptocurrencies will be widely adopted for mobile ordering and as an innovator in digital guest engagement, it is a future trend we are keen to explore."
Sonny Singh, Chief Commercial Officer at BitPay said,
"Bitcoin is the ideal payment method for mobile service applications and with BitPay, wi-Q Technologies can accept Bitcoin for hospitality services quickly and easily from anywhere in the world."