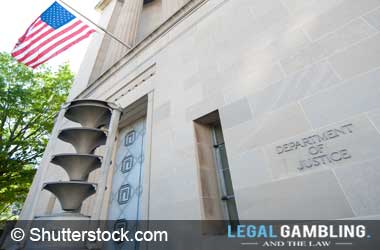 Bitcoin has gained a tremendous amount of attention in the last 18 months and the cryptocurrency has fluctuated significantly going from $3,000 to $19,000 and then back to $8,000 during this period. This massive fluctuation in value has caught the attention of the U.S. Department of Justice who have now decided to launch an investigation into potential manipulation of prices. The focus of the investigation is on illegal practices that might influence bitcoin prices in the market.
Some of these illegal practices include flooding the market with fake orders to convince other traders into selling or buying in the market. The investigation will involve federal prosecutors and the Commodity Futures Trading Commission (CFTC), the main regulator that handles bitcoin derivatives.
The main tactics that the Justice Department is focusing on are spoofing and wash trading. These are not exactly new to the trading world and many regulators have tried to weed them out. Spoofing is when a trader submits a whole lot of orders and cancels them when they have influenced the market prices. Wash trading happens when a fraudster trades with themselves so that there would be an illusion of demand. Currently, bitcoin and ether are just a few of the coins facing investigation.
This investigation is still in its early stages and is the U.S. government's latest attempt to crack down on the cryptocurrency industry which is notoriously against any form of government control.
Cryptocurrencies have several traits that make them susceptible to fraud. First, the authorities think that exchanges are not actively pursuing cheaters. Next, the volatile price allows people to push the value of the tokens actively. Finally, the lack of regulations can be tempting to potential fraudsters.
These concerns have already caused China to ban cryptocurrency exchanges. Some countries like the Philippines have hoped to regulate the cryptocurrency industry which is contributing to the price slump that started early this year. However, bitcoin continues to be popular with investors from around the world.
Traders Must Be More Aware Of Crypto Risks
Financial regulators across the world have expressed concern over bitcoin investing due to the fact that most investors are not fully aware of the risks associated with bitcoin. What has made cryptocurrency trading a lot more troubling is that it is fragmented and without a central platform. Some of the exchanges that offer initial coin offerings (ICOs) are not even registered with the SEC. This has led to limited oversight and accusations of rampant price manipulation.
The Winklevoss twins, best known for being Facebook millionaires, encouraged crypto trading platforms to band together to do some self-regulating.