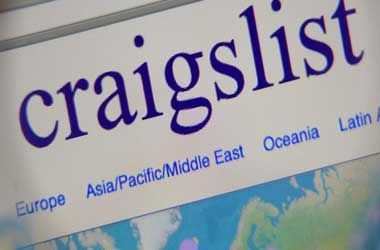 Last week, we reported that a Ukrainian shipping company has started accepting Bitcoin for payments. That was a recognition for Bitcoin in the B2B domain. Now, Craigslist, a well known eCommerce giant, has started providing a check box with which sellers can indicate that they will accept payments in Bitcoin and other crypto currencies.
Craigslist was founded in 1995 by American entrepreneur Craig Newmark. The 16th most popular site in the US is used for buying and selling goods quickly without involving middlemen. The website claims to display over 80 million advertisements every month.
Once a buyer shows interest to purchase, the exchange of goods and corresponding payment takes place directly between the buyer and the seller. Thus, Craiglist has nothing to lose by allowing the users to transact in digital currencies.
Before the check box was introduced, sellers have to mention in their advertisement that they will accept Bitcoin or any other crypto currency as a mode of payment. The details of Bitcoin payment ID are shared privately with the buyer and not entered in the advertisement.
Guillermo Mata
The inclusion of Bitcoin as a payment mode comes 24 hours after digital distribution company Steam stopped accepting Bitcoin, citing its volatility. However, it should be noted that Craigslist platform only facilitates a deal with the buyer and seller, and is not part of the payment process. Craigslist has not made any official announcement in this regard or shared its opinion about Bitcoin or any other crypto currency.
Across the globe, more and more retailers are rolling out crypto currency payment options. With more than 4,500 retailers accepting Bitcoin, Japan lead the charts.
The inclusion of a check box for crypto currency payment in Craigslist is yet another sign of growing recognition for Bitcoin and other crypto currencies.