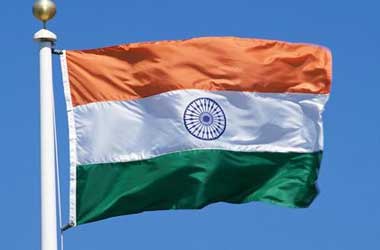 Subhash Chandra Garg, secretary in the department of economic affairs, announced that Indian government will announce regulatory rules on crypto currencies and exchanges by March 31, 2018. The announcement came after at the end of the budget session in which the finance minister Arun Jaitley reiterated that Bitcoin and other crypto currencies will not be considered as a legal tender in India. The regulations will provide some legality to the growing crypto currency business in India.
Garg also heads a committee set up to study the impact of crypto currency on the mainstream economy, and advise the government with regulatory recommendations. The committee was set up in December last year. At the CNBC TV18 Mint event, Garg said, "We hope that within this year, the committee would finalize its recommendations and then it would require legal changes, regulatory assignments, but certainly there will be regulations by the end of this financial year."
Notably, the Indian government had also set up another committee to study the feasibility of crypto currency regulation. Even though the committee had submitted the report, the details were never made public. During the budget session, finance minister Arun Jaitley had raised concerns about the use of crypto currency in illegal activities such as money laundering and terror financing.
Reconfirming the government's stance, Garg said,
"The exchanges which have been set up currently are not regulated exchanges. They are in a way self-set up, self-regulated. There are no legal or statutory requirements for conducting the KYC (know your customer), there are no records of the transactions. When you move to a system of regulated exchanges for crypto assets, then you have a proper trail."
Indian tax authorities continue to monitor all Bitcoin transactions for possible involvement of money laundering and other illegal activities. The enforcement directorate (ED) and income tax department questioned several crypto currency users last month. Nine of the crypto currency exchanges were raided and details pertaining to traders doing a transaction of more than $156,000 per day were collected. The details are now in the hands of ED, who can summon anyone for further questioning.