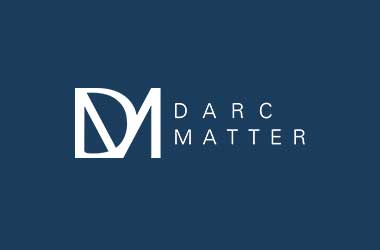 DarcMatter, a global player in the alternative fund investment industry, is developing a blockchain based distributed ledger to remove opacity and inefficiencies from the global alternative investment industry. The platform will also incorporate innovative fintech solutions deemed necessary in the alternative funding space. To achieve the objective DarcMatter team plans to integrate the NEM (XEM) blockchain their platform.
There are many tasks which are still carried out manually in the alternative investment sector and require the participation of numerous intermediaries and service providers to provide the compliance, security and transparency necessary for investors to connect with non-public alternative fund opportunities.
The distributed ledger that DarcMatter is developing has the ability to transform a multi-trillion-dollar industry from an era defined by paperwork, opacity and information asymmetry, into one that will be characterized by transparency, security and trust in a way that has never been seen before.
Need for a blockchain solution
The blockchain and the capabilities of the distributed ledger have the capability of bringing transparency and security into an industry that has been ripe with fraud and opacity since its inception. Additionally, changing and evolving regulations to provide additional security for investors, has only increased the cost load on alternative asset managers, which makes the industry more incentivized to increase the assets under management, rather than focusing on enhancing investment returns.
Possible impact
Blockchain implementation into the alternative fund industry will have the following broader implications
• Seamless cross border investment capabilities.
• Documentation tracking for multi-consensus and logging.
• Additional asset classes being seamlessly distributed through the entire investor vertical.
Reasons for selecting NEM (XEM) blockchain
• The core technology and inception for NEM was specifically created for the more robust financial use case as in the situation with DarcMatter.
• Ease of use and ability to modify the solution.
• Ease of a blended public and private use case.
• Proof of Importance (PoI). It is slightly modified by DarcMatter team to suit the demands of the platform.
NEM has recently announced the private beta launch of Catapult (also called mijin v.2), a highly anticipated update to the NEM blockchain. Catapult is a full-featured blockchain engine powering both public and private networks with unique smart contract plugins. These plugins enable bulletproof digital asset creation, decentralized swaps, advanced account systems and business logic modeling. This is further expected to enhance overall development activity.
DarcMatter Coin (DMC)
It is a utility token that will be used by fund managers and investors to create smart contracts for the investment completion process, and will also be used to access due diligence reports, KYC, and AML details. DMC will be used for a permissioned blockchain, and will use systems that run natively on the NEM blockchain.
DMC addresses key problems in the alternative investment industry.
• Transparency
• Security
• Efficiency
About DarcMatter
Established in 2014, DM's platform connects GP's actively raising capital with Investors (LPs) globally, to seamlessly connect, access fund documentation, and invest in a curated set of Hedge Funds, Private Equity, and Venture Capital funds efficiently online. Headquartered in New York City, DM also has offices in Shanghai, Hong Kong, and Seoul, South Korea, where the regional teams work with local investors to provide direct access to cross border investment opportunities via the platform.
DarcMatter is the first truly decentralized global platform for the alternative fund investment industry. DarcMatter already has a global presence with usage from over 24 different countries.
Tachyon ISC (investment smart contract)
It is the blockchain platform of DarcMatter. Tachyon ISC allows all parties involved, from the consummation to the servicing and secondary sale of an alternative fund investment, to be recorded on the blockchain and executed through smart contracts. This provides for the seamless nature of the blockchain to create new efficiencies of distribution and drives down the cost of compliance while enhancing the investor transparency experience (without increasing costs).
Recognitions
 Global Accolades: Awarded as Top FinTech platform from over 4 countries
 Worldwide Investor Reach: 1300 investors (institutional, advisors and individuals) use utilize the platform to source new investment opportunities
 Expansive Global Access:150+ Funds on the platform with over $10 billion in total AUM