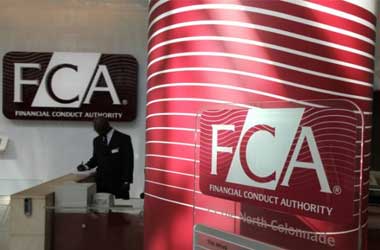 The UK's Financial Conduct Authority (FCA) has published a cautionary note about Olsson Capital, a Bulgarian firm that has been offering CFDs – a derivative product – in cryptocurrencies, Forex, stocks, commodities, and indices, without authorization from the regulator.
The website of Olsson Capital indicates that it operates from Bulgaria, but has provided a UK contact number for assistance. The notice, which was published on March 28, 2018, alleges that the company is targeting people in the UK.
According to the FCA
"We believe this firm has been providing financial services or products in the UK without our authorisation. Find out why to be especially wary of dealing with this unauthorised firm and how to protect yourself from scammers."
Earlier this week, the European Securities and Markets Authority's agreed to prohibit binary options and restrict CFDs to protect retail investors. ESMA, along with National Competent Authorities (NCAs), concluded that there exists a significant investor protection concern in relation to CFDs and binary options offered to retail investors.
The agreed measures include:
1. Binary Options – a prohibition on the marketing, distribution or sale of binary options to retail investors; and
2. Contracts for Differences
a.Leverage limits on the opening of a position by a retail client from 30:1 to 2:1, which vary according to the volatility of the underlying:
• 30:1 for major currency pairs;
• 20:1 for non-major currency pairs, gold and major indices;
• 10:1 for commodities other than gold and non-major equity indices;
• 5:1 for individual equities and other reference values;
• 2:1 for cryptocurrencies;
b. A margin close-out rule on a per account basis. This will standardize the percentage of margin (at 50% of minimum required margin) at which providers are required to close out one or more retail client's open CFDs;
c. Negative balance protection on a per account basis. This will provide an overall guaranteed limit on retail client losses;
d. A restriction on the incentives offered to trade CFDs; and
e. A standardized risk warning, including the percentage of losses on a CFD provider's retail investor accounts.
In accordance with MiFIR (Markets in Financial Instruments Regulation), ESMA can only introduce temporary intervention measures on a three monthly basis. Before the end of the three months, ESMA will consider the need to extend the intervention measures for a further three months.
ESMA intends to adopt these measures in the official languages of the EU in the coming weeks, following which ESMA will publish an official notice on its website. The measures will then be published in the Official Journal of the EU (OJ) and will start to apply one month, for binary options, and two months, for CFDs, after their publication in the OJ.