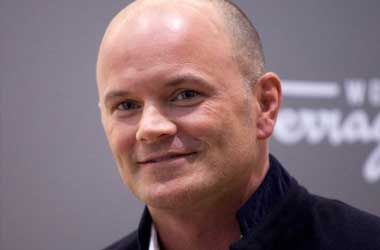 According to a Bloomberg report, US-based investment banking firm Goldman Sachs and its ex-partner Mike Novogratz, who presently heads crypto investment firm Galaxy Digital, have together recently invested in BitGo, the US-based crypto custody service.
Overall, BitGo's series B fundraising round has generated approximately $58.5 million. Bloomberg has further stated that Goldman Sachs and Novogratz together poured in approximately $15 million, as their customers have shown increasing interest in cryptocurrencies.
Bloomberg has further stated that BitGo managed to generate a total of $70 million so far from all of its fundraising rounds. The notable investment from two firms associated with Wall Street might assist BitGo lure more wealthy investors in the future.
BitGo is a US based crypto wallet and blockchain security firm established back in 2013. In September, the company obtained a state trust company charter from the South Dakota Division of Banking, thus turning into a competent curator for crypto. Goldman Sachs has also supposedly looked into creating its own crypto custody.
In August, insiders said Bloomberg that the firm intends to present various goods linked to digital assets "in response to client interest." The anonymous sources further stated that having a custodian function could also guide Goldman Sachs to other ventures, such as prime-brokerage services.
Moreover, the US banking behemoth lately headed a $25 million planned funding phase for new blockchain payments firm Veem, which makes use of digital ledger technology to boost the competence of small business payments, with one of Goldman Sachs' executives taking a seat in the company's board.
In late September, Novogratz, who is well-known for his positive crypto forecasts, opined on Fidelity Investments' choice to introduce a custody solution customized to institutional investors, saying crypto custodial service require additional testing before achieving mass interest based on investor confidence.