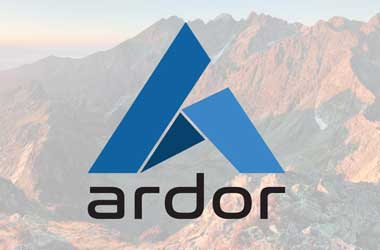 The token of Ardor (ARDR) , a blockchain-as-a-service platform, has gained 300% in December to trade at $1.57 levels.
Ardor platform allows the utilization of blockchain technology of another crypto currency (NXT) through the use of child chains. Since all the processing is done on the Ardor main chain, child chain creators need not worry about common issues that might arise while creating a blockchain and securing it with enough nodes.
NXT is an open-source crypto platform, which was considered to be a breakthrough in block chain technology. However, it didn't gather steam as only a handful of big investors took a major chunk of the tokens in the ICO. To ward off those concerns, NEM was created, with a reasonably better distribution of tokens.
Nxt Foundation
The Ardor platform enables users to make use of the NXT platform's technology without a need to expose themselves to the centralized holding nature of the block chain, despite linking via side chains. Ardor is considered to be the version 2.0 of NXT platform. That is one of the reasons for investors' interest towards the coin.
Recently, a hard fork of the NXT chain and an airdrop of IGNIS token to holders of NXT coin was completed. IGNIS marks the launch of the first child chain, which can use the features of the NXT platform such as decentralized phasing, voting, and trading. Child chains can interact with each other on the platform.
As the popularity of NXT platform increases, the value of coins related to the platform is also expected to rise. That has turned the Ardor token bullish.