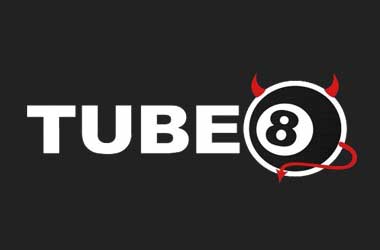 Adult website Pornhub's subsidiary and adult streaming service Tube8 is planning to reward people with cryptocurrency for watching porn and interacting with the website. In this regard, Tube8 has joined hands with Vice Industry Token (VIT) for total tokenization of the platform.
The primary aim of Vice Industry Token (VIT) is to reward internet users who regularly use internet for gaining knowledge. Users can earn VIT when they perform their routine work online. Notably, the main catch phrase used by the token is "Get paid to Watch Porn". So, this may be one of the best partnerships for Vice Industry Token.
There are more than 10 million registered users of adult websites, contributing over 150 million monthly visits. By this year end, Tube8 is aiming to incentivize its viewers with VIT for uploading and interacting with the website. If the trial succeeds, Tube8 would become the first adult portal to offer crypto rewards. Furthermore, it would be the first time a user is paid for the time spent on an adult entertainment portal.
Commenting on the plan, Robin Turner, a spokesperson of Tube8, said
… getting paid to watch porn was always a pipedream; one that was always dreamed about, but never fully realized … however, with the introduction of VIT, we are marking a paradigm shift in how people consume adult entertainment.
Turner explained that a viewer will get paid for consuming the content. The reward will increase in proportion with the interaction. However, clear details regarding the way in which rewards will be calculated was not provided. To prevent abuse of the platform, there will be limitations on the amount that can be earned through interaction with the platform.
Turner also revealed that the platform will not charge extra fees. The platform pins its hopes on a potential rise in the user base and interaction, leading to an increase in revenue. Turner also explained the reason to choose VIT for rewards.
It is the only cryptocurrency that is designed specifically for tokenizing and rewarding viewers of free content on tube sites… Anyone can earn VIT and anyone can buy VIT.
This is not the first time the porn industry is partnering with cryptocurrencies. Pornhub. Earlier in April, Pornhub started accepting Verge (XVG) as payment. Two months later, Pornhub added Tron (TRX) to the list of accepted cryptocurrencies.