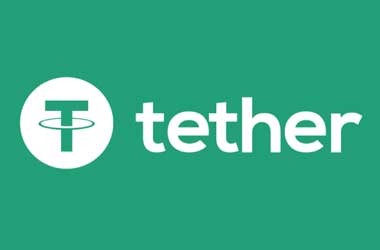 Yesterday, Twitter restored the account of Bitfinex'ed, hours after suspending it. The Twitter handle @Bitfinexed is known for scathing accusations on the crypto currency exchange Bitfinex and crypto currency Tether, which is pegged to the US dollar on a 1:1 ratio.
Since April last year, the anonymous user had blamed Bitfinex of artificially propelling the value of Bitcoin, while pointing out Tether's inability to provide an updated audit to prove that the company indeed has equivalent dollar reserves in relation to the floating Tether tokens.
According to Tether's website, as many as 2.25 billion USDT (US dollar pegged Tether) is in existence. That means, the company must have $2.25 billion in reserves. The matter took an ugly turn yesterday, when Twitter suspended Bitfinexed account temporarily.
Following the suspension, Bitfinex'ed posted on Reddit that Bitfinex made a failed attempt to flood the account with 400,000 fake followers. Bitfinex'ed also blamed the crypto currency exchange of mass reporting the tweets through the use of bots.
The Reddit post:
This is Bitfinexed.

My Twitter account is currently suspended, earlier I had about 20 tweets that were considered 'private' despite the fact that it's all public information (and some stuff that even the NY times has along with bloomberg, yeah so private), so they've been using bots to mass report my tweets.

If anyone has some sort of direct contact with Twitter that'd be handy. Likely just temporary.

Some people just don't like their scams being exposed.

Edit: Bitcoin address that was on my Twitter profile is 15kYzB3h8ASNoJf4NyVJ4X3ub5TzcMcgBW

Donations to this address will be retained as I have already raised the funds for the legal defense. The funds that were donated for the purposes of legal fees will be donated to ij.org (Institute For Justice) once it becomes clear that Bitfinex will not file suit against me.
Twitter's terms and conditions says that they will suspend the account of a user if private information of another party is posted or shared with other users. Bitfinex'ed argues that all information posted on the twitter about Tether and Bitfinex is publicly available for anyone's access.
Bitfinex'ed also pointed out that 20 tweets were removed at the request of Twitter and, still, the account was suspended. Hours later, the account was restored. Twitter has commented that the freeze was a mistake on their part.
Crypto currency market participants are closely watching the developments. If Tether is able to provide an external audit, then the situation will resolve. Further delays would only spread the FUD (Fear, Uncertainty, and Doubt). Invariably, all cryptos are traded with Bitcoin as the base currency. If Tether is found to have involved in propping up the price of Bitcoin, without actually holding the necessary reserves, then it would spark a huge sell off in the market.
Notably, Bitfinexed has tweeted again saying Tether will never do an external audit.
— Bitfinex'ed 🔥 (@Bitfinexed) February 8, 2018
Additionally, Bitfinexed has made a blog post providing a timeline of events to support the arguments claiming that Tether is involved in money laundering.